Most of the time we love Facebook, but admittedly it can be lame when that one cousin floods your feed with kitten photos. Or a downer if your summer vacation consists of a hose in the backyard, while friends are posting pictures from Paris–along with every fabulous new bag and shoe and croissant they bought there.
Don't hide them from your feed. Instead, replace them with a celebrity who's always welcome.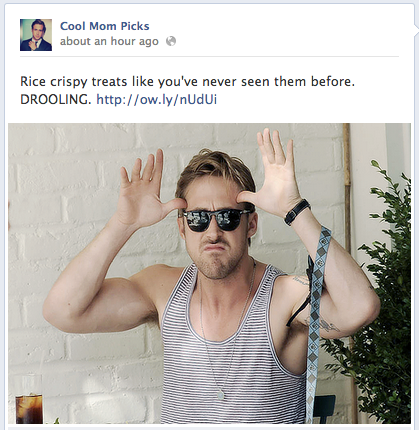 Welcome to a Facebook feed full of Ryan Gosling photos and GIFs, thanks to the hilarious new Hey Girl Chrome Extension, created by Brooklynite Katherine Champagne at a recent web development bootcamp.
Download the free extension, and click the pink heart to replace all of the images on any page at all with Ryan Gosling. Facebook, Pinterest, Amazon.com, even the New York Times–all Gosling, all the time. Or whenever you like.
It even works on our site. Go ahead and try it out. We'll understand. –Julie
To add more Ryan Gosling to your life, download the Hey Girl Chrome extension from the Chrome web store.