Football parents around the country are becoming more and more concerned about concussions. Some of these medical findings we're hearing about are pretty scary. But football isn't going away any time soon, so how do we keep our kids safe while they're playing under the Friday night lights? Thanks to Reebok, we're taking a huge step in the right direction.
Reebok is leading the pack in innovative technology that helps identify dangerous hits when they happen. The Reebok CheckLight is a comfortable skull cap that is worn by itself or under a helmet, with a display light clearly visible at the back of the neck. Red, green, and yellow lights indicate the severity of hits. Seriously smart, right?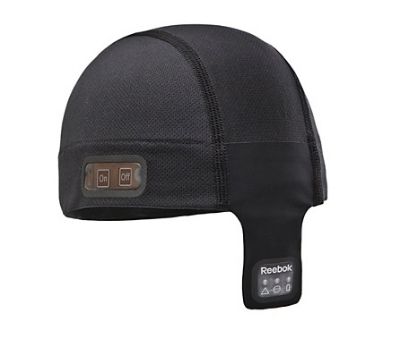 Sensors monitor impact to the head itself, not to the helmet, so the data you're receiving is way more accurate than helmet sensors. It also logs the total number of impacts your player takes in a practice or game, so you can track.
I love the idea that this technology is giving us all an extra set of eyes on our kids while they're playing their hearts out. Coaches on the sidelines–and parents in the stands–can clearly see when that light turns red, warning that a significant impact was just registered. And if a bone-crushing hit lights up yellow, you can breathe a little sigh of relief from the stands
A huge note of warning for those of you with super competitive kids: never let the CheckLight be a challenge to see how hard they can hit. This is definitely a warning system to let kids know when they need to sit out a play or two, not a dare. –Kate
Reebok Checklight is available now for $149.99. Get yours before playoffs start! And for more info on how it really works, check out this helpful video.