I got the word that Santa delivered a lot of Xbox One and PlayStation 4 consoles this Christmas, which requires lots of fun video games for families. Even if you've received an older version of a console, which are still very much in demand by little and big kids all over the country (and available at great prices), here are a few of the newest, most fun video games for the family, to go with your new gaming console. Plus, Everything here is rated E or E10–sorry FPS fans.
The interactive gaming platform that launched to high praise earlier this year continues to wow kids and adults alike, and even landed a spot in our holiday tech gift guide. It comes with a gaming disc and base that players can use to mix and match physical characters from their favorite Disney movies. But the best part is how quickly Infinity characters are released after movies become hits. The most recent additions to the line-up: Anna and Elsa from Frozen.
Available For: Nintendo Wii, Wii U, Nintendo 3Ds, PlayStation 3, Xbox 360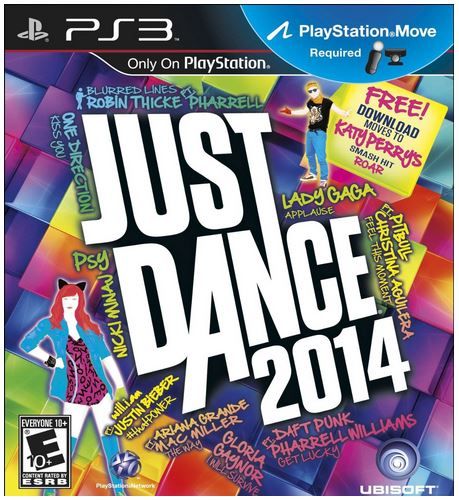 Just Dance 2014 (rated E 10)
Any family with a gaming system in the basement should invest in any version of the Just Dance franchise, especially Just Dance 2014 which comes with songs from Lady Gaga and Olly Murs, to ABBA and The Village People. While you may not necessarily want your kids to learn all the lyrics to Blurred Lines or I Kissed a Girl, in my experience, they don't pay much attention to the lyrics. It's up to you whether those songs are right for your kids, though watching them try to follow the dance moves to them is priceless.
Available For: Nintendo Wii, Wii U, Xbox 360, Xbox One, PlayStation 3, PlayStation 4
While the kids are learning the latest dance moves, you can also get them hooked on the latest fitness trend. This particular game is geared towards kids 7-12, but with an E rating, as opposed to Just Dance, little ones of all ages will have fun watching the funny moves and trying to follow along. Not to mention getting a pretty good workout too.
Available For: Nintendo Wii, Xbox 360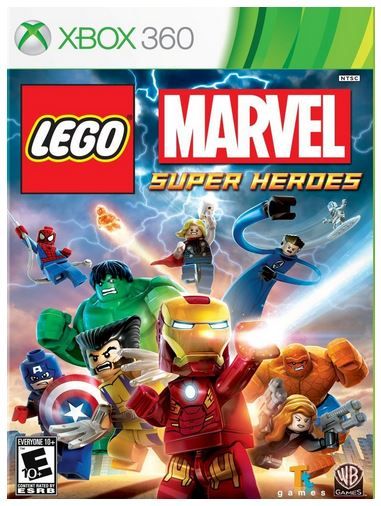 LEGO Marvel Superheroes (rated E 10)
Imagine seeing your favorite Marvel superheroes in a video game:, only as LEGO superheroes:  A blocky Hulk crashing through walls, Spider-Man the Minifig flying through the air. It's pretty clear why people are so gaga over this game which has players trying to stop Marvel villains from their nefarious plot to control the planet.  There are more than 100 characters to play with so everyone in the family can pick their favorites. The game is rated E10, probably for the cartoon violence, but I think younger kids could handle it just fine.
Available For: Nintendo Wii U, Nintendo DS, Nintendo 3Ds, Playstation 3, PlayStation 4, Playstation Vita, Xbox One, Xbox 360
Rayman Legends (E 10)
Released this past fall, the newest release in the popular Rayman series (and another of our holiday gift guide recommendations) is one of the most highly rated video games of the year. This adventure game is beautifully rendered, the music is charming, and the whole family will adore working their way through the myriad levels. It's fairly tame as far as violence, but expect punching, kicking, slapping, and shooting–thought characters turn into cartoon bubbles when they "die." It's nice to have such a stellar game available for families, considering it's more adult games that are usually rated this high.
Available For: Playstation 3, Playstation 4, Wii, Wii U, XBox 360, XBox ONE, PS Vita
Minecraft (E10)
This hugely popular game looks incredible on a big screen, and you can play with up to four players if you're on HD. Nice way to make it less solitary and more of a family experience. Prepare for the addiction to begin.
Available for: XBox 360
One more to watch for:
We were excited about the movie when we first wrote about it last July. Now that the release date is approaching, buzz is building around what will likely be a huge blockbuster. It's no surprise that there is an accompanying video game which we bet will be playing on consoles all over the country as soon as it's released in February 2014.
Find these games everywhere including Target, Best Buy, GameStop, and our Amazon affiliate.