If you're looking for a cool but practical tech gift for your favorite grad, we've got you covered. Better yet -- all online! (Hey, we're busy!) Whether you're shopping for your own first-time freshman, or a lucky niece, nephew or grandchild, we've scoured the web and...
Trending right now. As in, this second.
Tech Tips & Tricks to Make Life (Way!) Easier.
Wow, I sound like a TV law firm ad saying, "you may qualify for a payout from the multi-million dollar Facebook settlement!" But honestly, that's the fact. I've popped my name into a couple of class action settlements recently -- generally around data breaches -- and...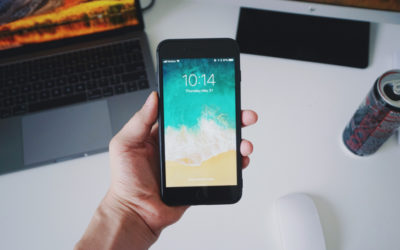 Like many busy parents, my smartphone has become my lifeline, whether it's the calendar that helps keep me (and my four teens) on track to the emails, social media, and various apps that keep me connected, both personally and professionally. That's why it's so...
As someone with anywhere upwards of 10,000 emails in my inbox -- many of them unread, to the dismay of my minimalist friends -- I am always looking for tips and tricks to help me manage my email. One of those is to start each new year with an absolutely clean inbox....
Even More Coolness. Enjoy!
This is a sponsored message from the Mathpid App If your child is struggling with math, needs more help than what they're getting in the classroom, or could just use a little enthusiasm boost, check out the free Mathpid app -- the popular, highly successful math app...
This is a sponsored message from Mylio Photos One thing we can safely say about parents: We take a ton of photos. The other thing we can safely say: We hardly have time to organize them, let alone curate them, delete the extras, and share them. That's where Mylio...
We always have the best time looking for cool tech stocking stuffers that go beyond the usual. And by usual, I mean batteries. Whether you're just kicking off your holiday shopping by going through our gift guides or almost wrapping things up after a marathon Cyber...
I originally stumbled on this incredible Native Land Map when it was shared in honor of Indigenous People's Day and -- wow. What a worthwhile educational site to explore today, especially if you sit down and do it with your kids. Particularly if you're celebrating...
This is a sponsored message from Dell It's now so easy to spoil yourself -- or anyone in your life -- with the gift of technology this holiday season. That's because Black Friday has come super early at Dell.  Meaning right now. Today! From November 15 to November 27,...
Well what a nice alert to appear in my inbox: This Tuesday, November 8 is Election Day, and to assist voters, Lyft is offering 50% off rides when you preload the code VOTE22 and book a ride through the Lyft app. Alternately, just open the Lyft app, select the...
Thinking about leaving Twitter? (Are we calling it Twexit yet?) With the big changeover in management this week, some Twitter users are leaving, some users are staying, and your choice is up to you. Either way, it's good idea to download your Twitter data archive. In...
You may have seen this hilarious sketch on SNL that has a bunch of adults using the app BeReal during a rather tense situation. (if you haven't seen it yet, go watch now! I'll wait.) This sketch does a great job explaining what BeReal is, but we've seen your comments...
If your kids are using a laptop or Chromebook for their schoolwork (or gaming), there are a few simple things you can do to help them avoid tech neck. Yes, it's totally a thing (says the person who's on her computer most hours of the day). Here are our tips, tricks,...
For those of us with college students (already!), we know how stressful it can be for our kids to get adjusted to a totally new schedule and, often, a new living situation. We even included meditation apps among our recommendations of apps for college freshmen to...
If you need help for kids with anxiety, I am so grateful for these terrific mindfulness podcasts for kids. We all know that unfortunately, anxiety is on the rise for lots of children, including my own. Maybe you're trying to help a child with chronic anxiety, or maybe...
We know shopping for the best tech gifts for teens can be pretty challenging, but in our experience, tech is pretty much always a hit -- provided it's age appropriate. And we've got that down! For more than 10 years now, we've been in on the hottest new tech trends so...