You may have seen this hilarious sketch on SNL that has a bunch of adults using the app BeReal during a rather tense situation. (if you haven't seen it yet, go watch now! I'll wait.) This sketch does a great job explaining what BeReal is, but we've seen your comments...
Trending right now. As in, this second.
Tech Tips & Tricks to Make Life (Way!) Easier.
For those of us with college students (already!), we know how stressful it can be for our kids to get adjusted to a totally new schedule and, often, a new living situation. We even included meditation apps among our recommendations of apps for college freshmen to...
We thought it would be a smart idea to put together the best apps for college students, and especially college freshmen. After all, when parents send our kids off to college -- whether close to home or across the country -- you really want them equipped with all the...
With back-to-school around the corner for us (and here for many of you), I always like to take some time to have tech conversations before things get super hectic. Whether your kids have their own phones or not, these tech conversations still apply (in many cases),...
Even More Coolness. Enjoy!
Recently, Meta announced it would be launching new parental safety controls for teens in the form of tools and resources for both the Instagram social media app and their Meta Quest VR gaming headsets. The goal is to help parents better manage what our teens are...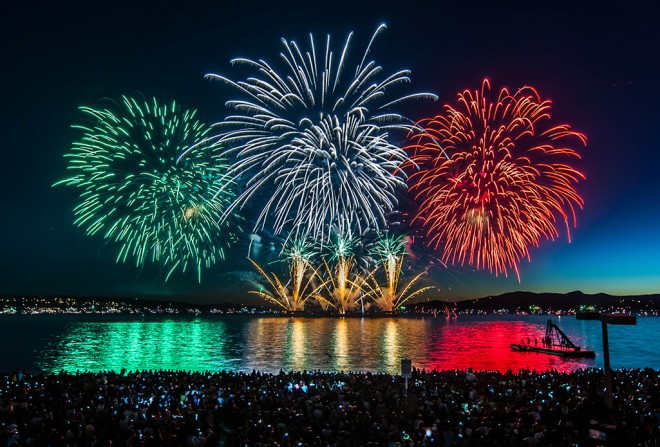 Fireworks are at the top of nearly everybody's list of favorite Fourth of July memories, but capturing the magic in fireworks photos can be extremely tricky. So we scoured our favorite photography and tech resources for great photo tips for fireworks, so that the...
This is a sponsored message from Dell If you're looking for a new laptop, computer, or tech accessories, this is a great time, thanks to Dell's Black Friday in July sale. Starting June 30, visit Dell.com/CoolMomTech for big savings off all kinds of computers and...
It took me longer than most people to get into audiobooks. Even while friends raved about flying through so many books on their commutes or while sitting in carpool lines, I had tried a few novels on Audible -- good ones! -- and just couldn't get through them. I...
This is a sponsored message from the pixsee Baby Monitor If you have been looking for the high-tech baby monitor that "does it all" -- and more -- you'll be amazed by the pixsee baby monitor. It's not just an incredible (and adorable) camera, it's controlled by a...
Father's Day is coming up and while we always have loads of last-minute Father's Day gift ideas for you over on Cool Mom Picks, I was poking around to find some deals for you late shoppers. Turns out, there are some fantastic tech gifts for dads on sale right now --...
For our annual Father's Day gift guide, we've found 16 of the coolest Father's Day tech gifts under $100 (if we do say so ourselves) -- several of them even under $50! Because June 19th is coming up fast. We always have a great time tracking down the best Father's Day...
Lately, a lot of readers have been asking us to recommend the best Fitbit for their needs -- for themselves as a form of self-care, for gifts for others (ahem Mother's Day and Father's Day are coming up), or just an upgrade to an older model they already have. They've...
After creating a group video for my teen's birthday during the height of the pandemic, I realized how many other occasions it would be perfect for: end-of-year teacher appreciation gifts, Mother's Day, Father's Day, graduation, special anniversaries or days you want...
Digging through our archives for some creative Mother's Day gift ideas, I came across this one that was so excited, I wanted to share it again --  printable papercraft camera frames. As in, picture frames that you print, cut and fold, and when you're through, they...
With the big breaking news this week about the controversial purchase and privatization of Twitter by Elon Musk, a lot of users are talking about whether they'll consider deleting their Twitter account, for a variety of reasons. Some users are uncomfortable with so...
As much as we love flowers and chocolate for Mother's Day (seriously, bring it on) we'd never say no to an awesome Mother's Day tech gift. Especially one that recognizes we are basically insanely busy, on-the-go multi-taskers who manage our entire lives -- and our...