All of those laptops, tablets, e-readers, and smartphones that are destined to be holiday gifts–they're going to need protection. And I love caseable as a one stop shop for cool handmade-in-Brooklyn sleeves, pouches, and cases to protect just about every gadget.
They've got designs for every taste too. Browse by artist to find a style that matches yours (or the person you're buying for, right?), or go straight to the gadget you want to cover and choose by artwork category. Black and white is still on trend, and the new B+W Collection has cool abstract designs that work in any season.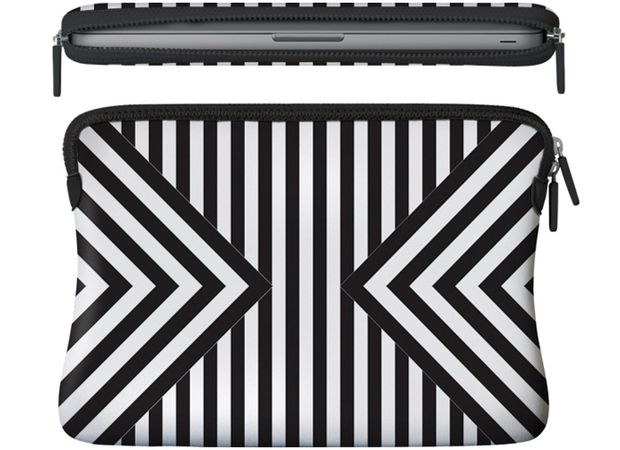 If you're picky? You can also create your own custom tech case–another fun way to turn those Instagram photos into an awesome gift.
Not only do these sleeves and cases offer great protection for precious gadgets, they're also handmade of recycled materials like neoprene and polycarbonate that might otherwise spend eternity in a landfill and help support plenty of artists that design them. What's not to love? -Julie
Check out the new gorgeous tech cases and sleeves from caseable for smartphones, tablets, and laptops