Bicycle reflectors and reflective strips on athletic clothing are only visible with a light source,  like a car's headlights. So the scary truth is that when your reflective gear is visible, you're probably in the path of a car. The Halo Belt is the antidote to this, visible whether you're on the sidewalk, in the crosswalk, or riding with traffic on the shoulder. (You do obey traffic rules, right?)
This cool new safety device is the focus of a hugely successful Kickstarter campaign, and it could very well save lives. With LEDs and fiber optics, the Halo Belt actually lights up, making the wearer visible even in pitch dark. Plus it's rechargeable, and it only takes two hours of charging to generate 36 hours of light.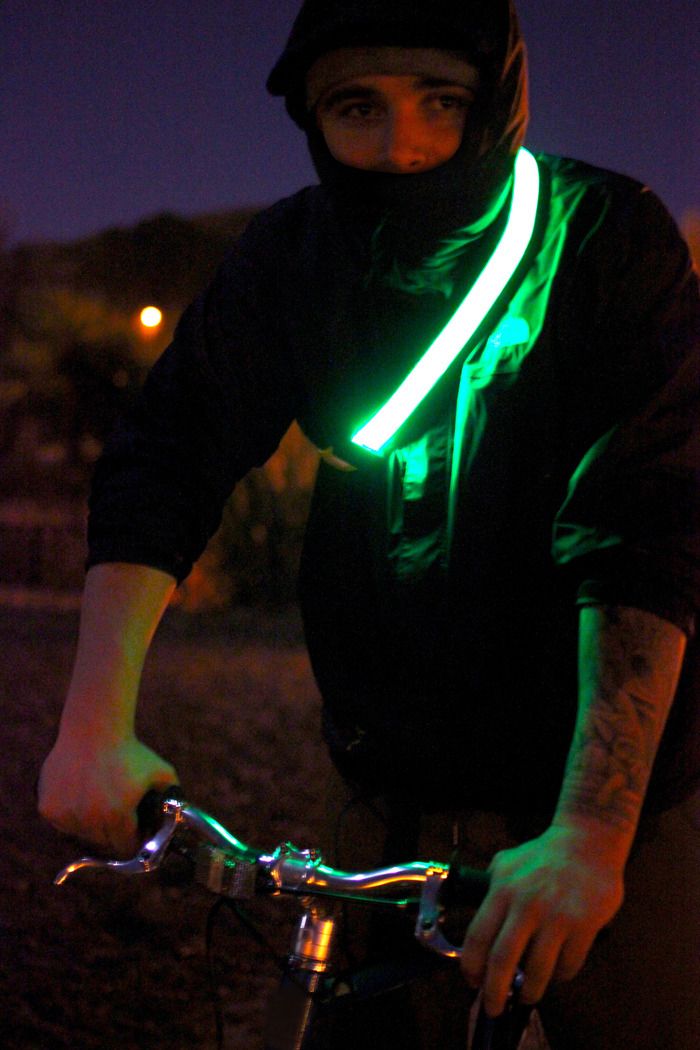 Being the outdoorsy family that we are with a triathelete in the family (me!), I can think of a bunch of times we'd use Halo Belts. Not just while biking and running, but also while camping, hiking, even trick-or-treating. Heck, I'd strap one on my kids while we're skiing since it's  more distinctive than my daughter's neon pink ski gloves. Plus it kind of reminds me of the glowing bracelets and necklaces that we'd get after a day at the amusement park. Or uh, glow sticks at a rave.
The Kickstarter campaign is still in progress, and you can get a Halo Belt for a $37 pledge (planned retail is $59). That's a pretty good deal, especially considering how much we runners and cyclists shell out for all of our other gear. I'd never ride without a helmet or a water bottle; now I'm thinking I might add a Halo Belt to my list of must-haves.
Learn more about Halo Belt and get your own at a reduced price on their Kickstarter page