Our family Christmas tree is never going to be pictured in a design magazine, and that's not just because I let the kids do the decorating. I like to let my family's personality shine through our ornaments, which means all of those kid-created ornaments are welcome, along with ones that commemorate places we've been or stuff we love. Like science and other geeky pursuits.
If you've got a science fan on your shopping list, we're betting one of these cool, geeky ornaments might make them blow a microchip. In a good way.
The personalized robot ornament from ShopGibberish (at top) is pure science coolness, with your kid's name spelled out in chemical element form on a robot-printed background. Or hey, spell out your partner's name, because no one's ever too old for personalized gifts. Or robots.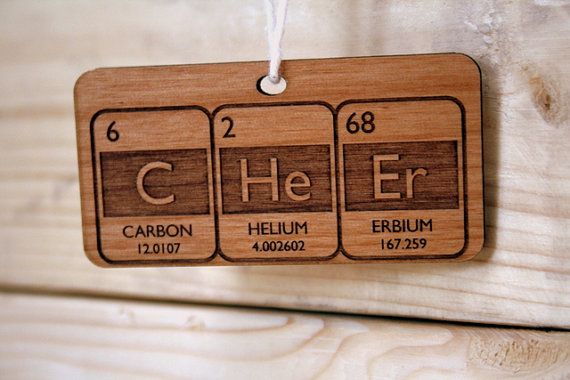 Just Off Normal uses chemical elements to spell out appropriate seasons greetings like on these wooden chemistry element ornaments. Hang Holiday and Cheer side by side, or split them up. Because of course you'll want to get both.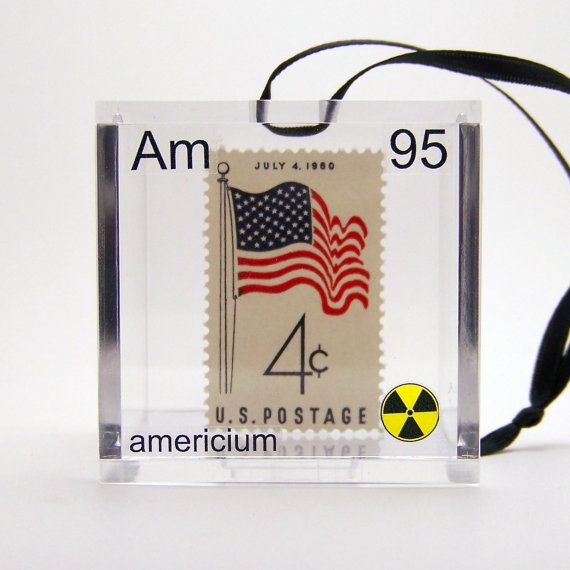 If you want to hang a real element on the tree, and not just its symbol, these ornaments from Elements Cubed are seriously fun. They're handcrafted with samples of various elements like zinc, krypton or iodine. Or find clever representations, like a US postage stamps to represent the synthetic element Americium.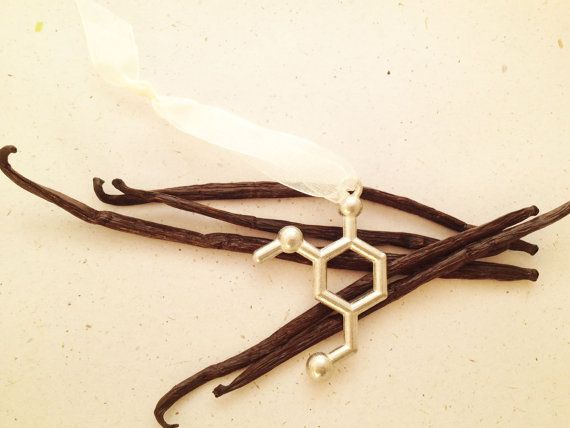 Here's something clever: At Molecular Muse, the artist combined those elements to create molecular ornaments that represent scents of the season. Only true scientists will know you've got cinnamon or vanilla represented on your tree.
Along with science, math can also be surprisingly beautiful in the hands of artists. I love this set of 12 laser cut wood geometric ornaments by Naked Geometry, and each one can be described by a mathematical formula. Whoa.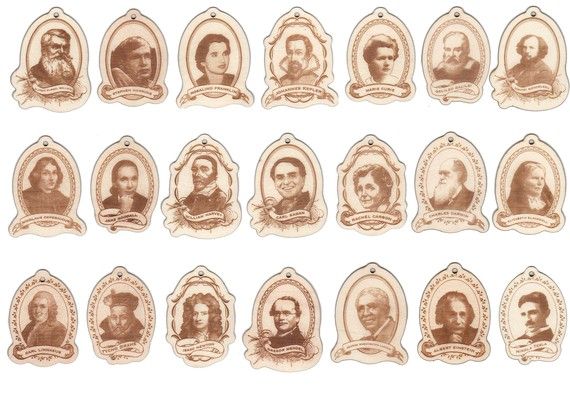 Finally, where would we geeky science lovers be without our heroes of science, like Ada Lovelace, Carl Sagan, Jane Goodall, and Albert Einstein? I couldn't resist including this awesome set of 21 wooden ornaments from Eavesmade, featuring scientists who paved the way.