We have always been big proponents of the idea that all toys are for all kids, sharing finds like dolls made for boys and tech toys that appeal to all kids, which is something our own kids have naturally shown us through their play. And we cheered when Target decided to remove gender-specific signage and colors from their toy sections since guiding shoppers towards "building sets" or "costumes" seems to be plenty enough direction to get you where you want to be.
So I admit we're all a bit torn when we pick up on a trend of creating STEM kits made specifically for girls. On one hand,  we've seen the research that shows that girls start to back away from math and science subjects as they hit the tween years so anything that can keep them interested in coding or engineer, for example, is good by us. Whatever the color of the box or the theme of the kit.
But, on the other hand, do we really need more toys that are designed singularly "for boys" or "for girls?"
Related: 9 fantastic gender-neutral apps for kids.
Where we're coming out is…we have to take them all on a case by case basis. After all, as we saw when LEGO Friends and Goldie Blox hit the store shelves — and our own living room floors — sometimes specifically inviting girls to play with something they might not otherwise play with, is a great way for them to realize  hey, I really do like this. And I'm good at it.
So, in the interest that perhaps one of these kits will speak to young girls in a way that other STEM kits may not, here are three fairly new STEM-related kits for girls we've found. Even though we know plenty of boys who would think these are pretty cool too.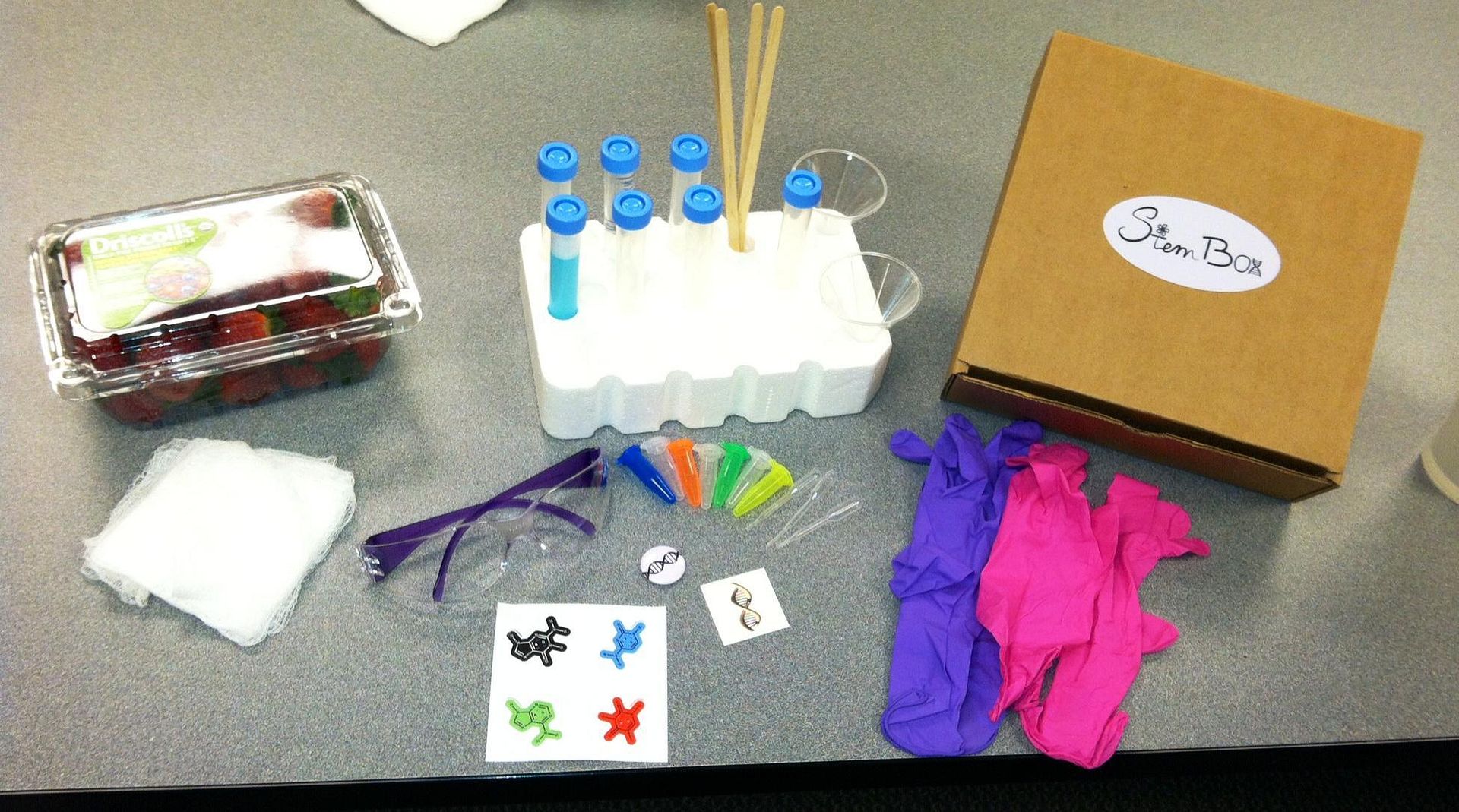 We watched with interest as a successful Kickstarter campaign got StemBox, a monthly science box for girls, off and running. Created by a young female scientist on a mission to get more women into the field, StemBox will launch in January, 2016 as a monthly science subscription kit, much like Groovy Lab in a Box.
Each box is built around a particular science experiment that girls about  7+ can do mostly on their own. And it really is science; the first box will have them extracting the DNA from a strawberry, a very cool experiment my own kids got the chance to do at our local science museum. This is followed up in February's owl pellet dissection, giving your junior scientist a sneak peak into an owl's diet. What might they discover?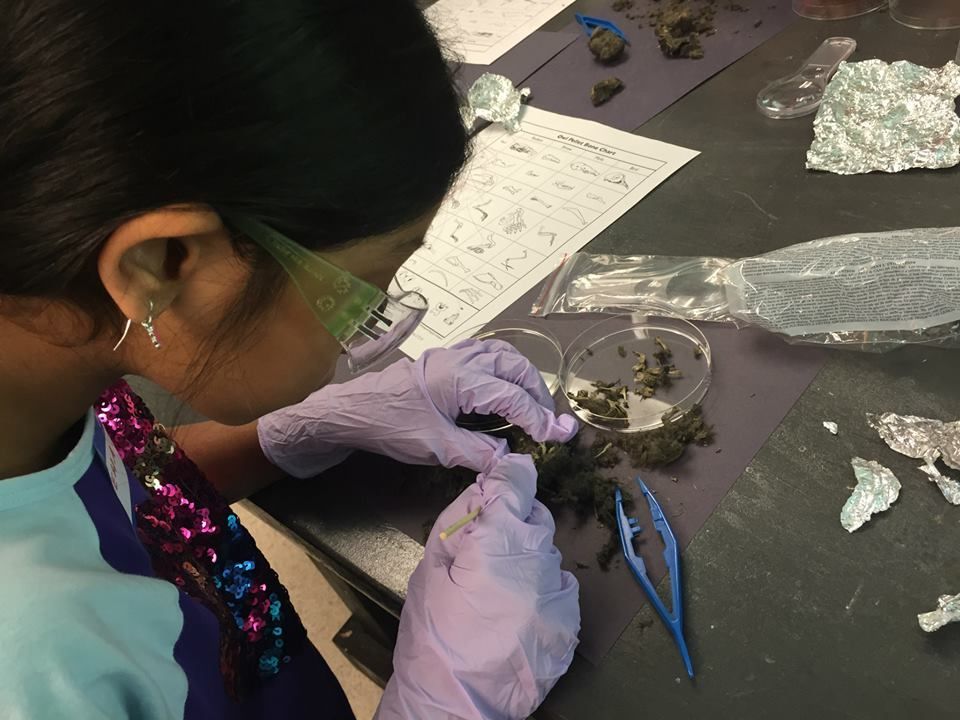 Each kit comes with all you'll need to get started including safety goggles and gloves, though you will have to add a few supplies, like the strawberries. I think it's a fun way to turn our kids into real scientists for an afternoon. And, I mean all of them, because there's no reason to think my son wouldn't love all of these experiments too.
That said, I do hope that StemBox doesn't feel the need to get too "girlie" (so to speak). I've noticed pink safety gloves and a stuffed owl plush toy in the current kits, which seem a little silly to me. My guess is that a real science-curious kid doesn't need a stuffed cuddly toy to sell it to them.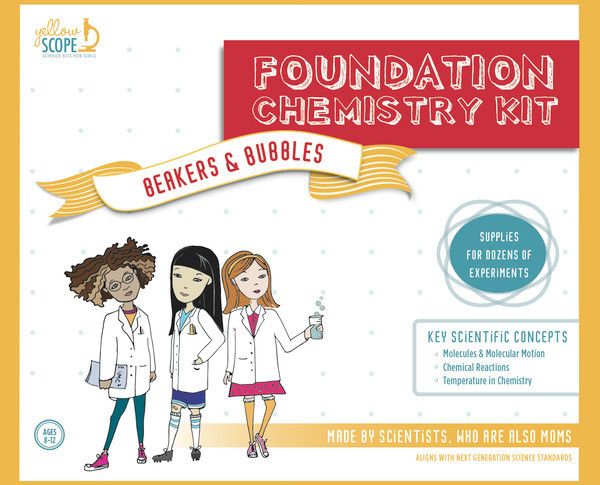 Yellow Scope's Foundations Chemistry Kit (also shown at the very top of the page) is such a nicely conceived science kit, made for girls around 8-12, though its neutral coloring and crisp design would be one my son would like as well. In fact the only thing that says that this is "for girls" is the depiction of three young female scientists on the cover.
And hey, maybe one day we'll all just see that as something ordinary in the science world. Same as the line on the box, "made by scientists who are also moms." (Although we really really like that, because it gives credibility to the creators who have first-hand knowledge of both science and what kids like.)
It looks so educational and thorough, I'd love to add it to my homeschooling science classes for my two at-home tweens. I especially like that there are multiple concepts kids can explore here, like chemical reactions, molecular motion, and the effect of temperature, but there are also enough materials for your little scientists to create their own experiments from scratch.
Experimenters will find in Yellow Scope's first kit, which I hope will the first of many, loads of informational worksheets that explain what they will be doing and encourage them to write down their results. In this way, Yellow Scope is more like a real lesson in kit form than a toy. But then, it looks like a lesson my kids would spark to willingly.
Related: STEM education: 7 awesome ways to get girls excited, from apps to clubs to cool websites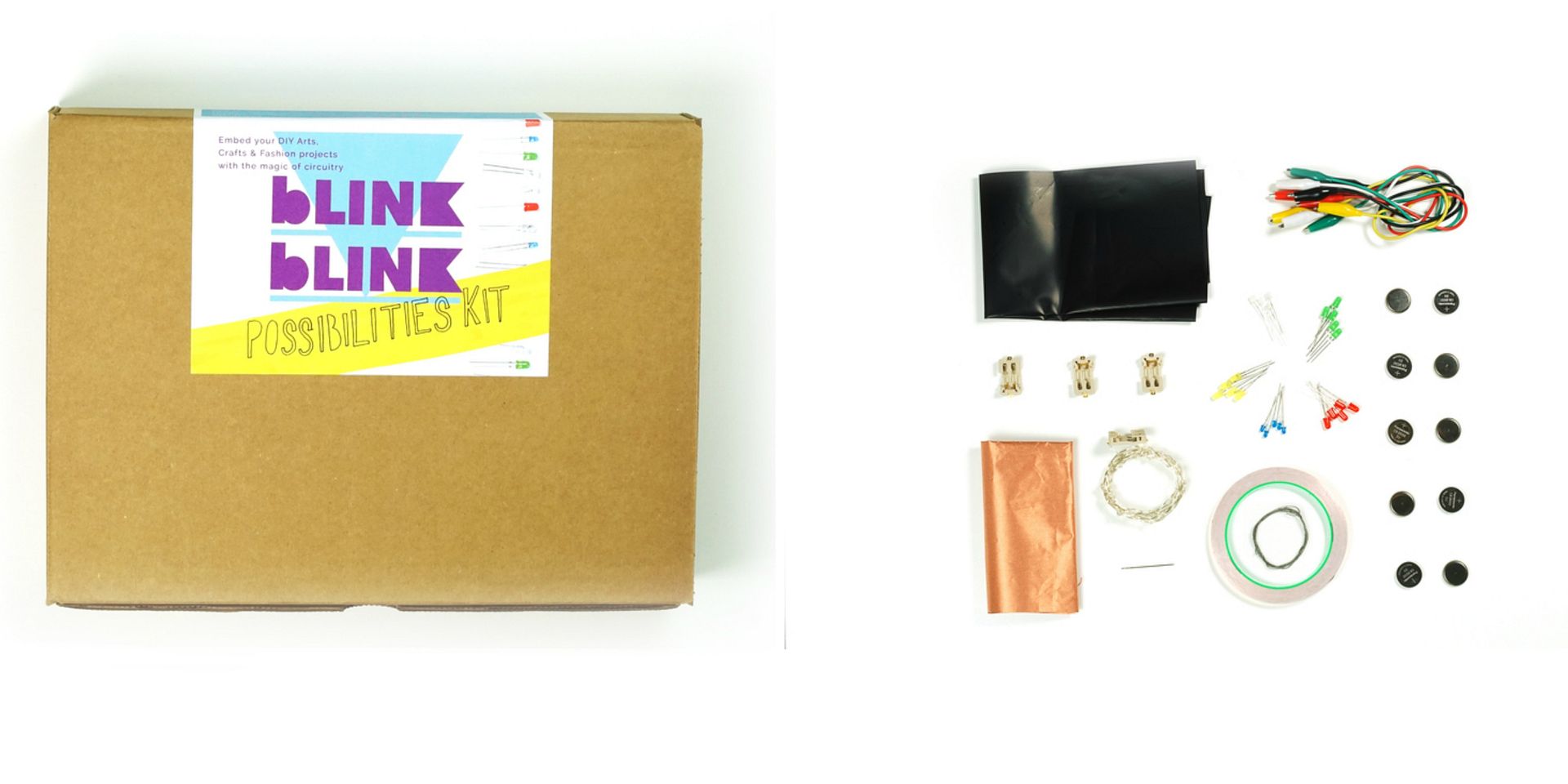 All of my kids have loved toys like littleBits that allow them to create circuits quickly and easily. And while I would normally see no reason to create a "girl version" of a circuit kit, I do really like how blink blink is trying to get tweens and teens interested in subjects like engineering and circuit theory by combining circuits with the creative arts, by having them sew, tape, or glue the blink blink circuits into their clothing or jewelry.
The kits also let you make special light-up cards or a framed picture for a friend which are definitely quite cute.
Though I know my kids could come up with their own fun ideas, I like that the blink blink DIY tutorial page has instructions for how to make a scarf that lights up, sparkling party decorations, a Hello Kitty circuit (really) or the most luminescent Easter eggs. If I were giving this as a gift, I'd make sure to quickly direct the recipient to this DIY page — or print it and include it in a card — since opening a box to a bunch of little circuit bits may not inspire kids as much as seeing the possibilities of the various finished products.
Also, Liz caught their booth at Maker Faire last week and wanted to point out that her first thought with their LED-lit t-shirts was, "cute…but how do you wash them?!"
Now, as the name implies, the three kits by blink blink are all limited to making circuits that light up. I would love to see a little more variety in future kits, perhaps with circuits that make noise or cause movement so kids could make a design things like a fan that can make streamers move in the wind, or a wearable pin that plays music when touched.
Or maybe, once their interest is piqued, your girls will figure out how to do this all on their own.