We're continuing our series about kids and cell phones on behalf of our sponsor, the premium authorized Verizon retailer, Cellular Sales, because wow, do parents need help with this! And by parents, we mean, ourselves too! Because we know first-hand that once you say okay, I'm going to take the plunge (eep!) and get my kid a cell phone, there are so many questions to ask yourself to help you find the right one.
(Psst…one of the cool things about Cellular Sales is that you can call to set up a no-wait appointment so that once you arrive at your local store, you can spend all your time evaluating the different phones instead of standing on line with your kid while they beg for the $500 model, ha.)
So make a list, or print this out to bring with you when you're cell phone shopping for your kid's first phone, then be sure to consider each of these questions. Because there's definitely more to picking out the right phone for a child than, "ooh…shiny!"
1. Basic Phone vs Smartphone: Maybe your kids don't need access to apps and games and email and did we mention apps? If you are looking to get your kids a phone for calling in case of emergencies, don't default to a smartphone; save a little money and consider the basic, and often very affordable cell phones on the market. Just know that a basic cell phone may be outgrown more quickly than you expect if your child is older, but the benefits may outweigh that small disadvantage.
2. Operating System: If you're looking at smartphones are benefits to all the of three biggest platforms, Windows, Android, and iOS, so it just depends which is right for your child. But it also depends which the rest of your family tends to use. In other words, one platform may be on sale, but if the rest of the family is on a different one, you may have challenges with compatibility (say with shared calendars, music and apps) and parental controls. You definitely want to take advantage of the various family share plans.
3. Price: Does a ten-year-old need a $499 phone? Of course not. But what if that $499 is a hand-me-down, as you upgrade to a new phone yourself? Well, now you might be thinking that phone is free. But if you look at trade-in prices or resale value, it still might be cheaper to apply your old phone to the value of your new one, and find something more affordable for the kids. You'd be surprised how well some phones hold their value, and it's easy to trade it in at a Cellular Sales location near you for instant store credit.
Remember, "free" doesn't necessarily make a phone the very best one for your child. Though we admit it certainly is a big bonus.
4. Size, and not just of the phone itself: We're just going to go ahead and say that an iPhone 6S Plus is probably not the best first phone for a grade-schooler. (Even if it's fabulous for us!)  Consider the size and weight of the phone, because bigger isn't always better; especially when smaller hands are prone to dropping larger devices. And don't forget to consider the size of the keypad too! Littler fingers may have a harder time with teeny little numbers and letters. That's why it's not a bad idea to bring your child with you to shop for the phone in person and get a sense of what feels right in his or her hands.

5. Durability: There are phones out there designed with kids (or honestly, the rest of us) in mind with some amazing features: Some phones are shock-proof, drop-resistant from large heights, even waterproof to depths up to 6-feet. But however durable the phone is, if you do opt for a touch-screen option, make sure to cover it with a good screen protector. You might also want to armor that thing up in a super durable case that's built to withstand all kinds of torture like a Lifeproof or Otterbox.
6. Parental Controls: Check and see whether the phone has built-in parental controls to manage access to the Internet, limit phone numbers, prevent or limit app downloads, set time limits or monitor usage hours. Also, be extra sure you're comfortable with how the parental controls work and what the options are  — we find the iOS built-in controls are quite comprehensive. Android has some decent options, but you definitely want to activate the Google Play Store app parental controls, and consider installing third-party apps for extra protection, like Kids Place Parental Control; or you a paid monthly or annual service like Screentime for Android.
7. GPS Tracking: This is a terrific feature for a child's first cell phone, not for them but for you. It can really help parents rest easy (okay, so it look's she's still at her friend Ella's house) when your kid doesn't answer the phone.
8. Password Protection: Nearly every phone model these days allows for some sort of password protection, but you may be considering a refurbished phone or hand-me-down for your kids that doesn't have it. Just keep in mind that if your kids storing any data on there, a password is pretty important these days.
Stormtrooper Mimopower portable charger
9. Battery Life: This is a lesser consideration for a child's first cell phone, but when you consider how awesome (as in, not really awesome) kids can be about remembering to charge their devices, you might want them out and about all day on a phone that won't be dead by the time they're done with their after-school activities and calling you for a ride home. That said, we strongly suggest you get the kids an affordable, small portable battery pack so they always have a backup if they need it.
10. Calling and Data Plan Just as with your own phones, compare contracts with no-contract phones. Compare prices for limited usage versus unlimited texting and data. Consider the options in terms of pre-paid or pay-as-you go plans from your carrier. And definitely, no matter what, don't underestimate the opportunities kids have to use whopping amounts data before you realize it.
11. Warranty:  When it comes to a kid's phone, you definitely want to be sure you have the best warranty possible. Because let's be honest, there is a significant likelihood that the phone can be more easily lost, broken or stolen than your own. All new phones come with a one-year manufacturer warranty, but you could opt for insurance if you want extra coverage. One of our favorite tips: consider purchasing the phone using a credit card that has a good purchase protection plan. It may even double the manufacturer's warranty, or replace the device if it's lost or stolen.
12. The Fine Print: Even if you find the best ever most amazing, perfect first phone for your child, be sure to look at the nitty-gritty. We've seen plenty of complaints about kid-specific phones that are supposed to be bargains, but turnout they some sneaky language in the contract about prepaying for minutes that have an expiration date, or deactivating the number entirely if it's not used after a certain amount of time. That's incredibly disappointing, especially if it's a phone you're buying for emergencies and don't plan for your child to use it much. So just be sure to read your contracts clearly and know exactly what you're signing up for, whatever the phone.
Finally, remember that there is no one best cell phone for kids; only the best cell phone for your kids. So go ahead and ask friends what their kids got, and whether they are happy with the phone and the plan. But in the end, go with your gut and do what you think is right for your own situation.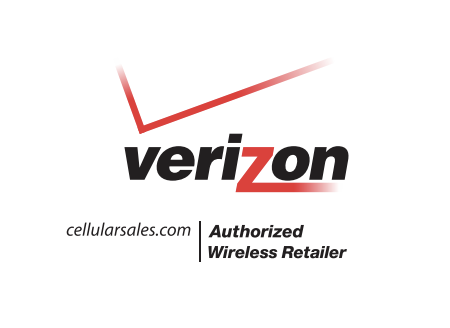 Thanks so much to our sponsor of this series, the premium authorized Verizon retailer, Cellular Sales which operates stores across the US. Visit the site to find the one nearest you for special holiday offers, and be sure to call 866-430-2089 to set up a no-wait appointment. Score!