I realized my kids didn't have a great concept of where their food comes from when my son once asked me where chicken nuggets were from. Well, kiddo. That would be…chicken. (We hope.) Other than our small backyard garden, my kids don't get to see much about food origins unless we seek it out, which is why I think the new Farm2Table app for iOS is a wonderful way to educate kids with the combination of a charmingly illustrated story, and real-life videos made just for young kids.
The app is based on the fantastic kids' book The Cow in Patrick O'Shanahan's Kitchen by Diana Pritchard and Heather Knopf (which our editor Liz even blurbed because she loves it so much). In it, Patrick makes his breakfast by going straight to the source for all his ingredients — the chicken coop for eggs, the cow for milk, and so on. It's cute and according to my kids, it's funny.
But what really brings the illustrated story to life are the videos throughout the app. When Patrick goes to collect eggs for his breakfast, you can click to watch a short video of a real child collecting eggs from a real nest. When he needs maple syrup, you can see what it's really like to tap trees.
It reminds me of those educational Sesame Street videos I always loved.
There's even a fun food-origin match game that kids can play — matching the pig to the bacon and the apple to the tree, for example.
Related: 12 of the best educational apps for preschoolers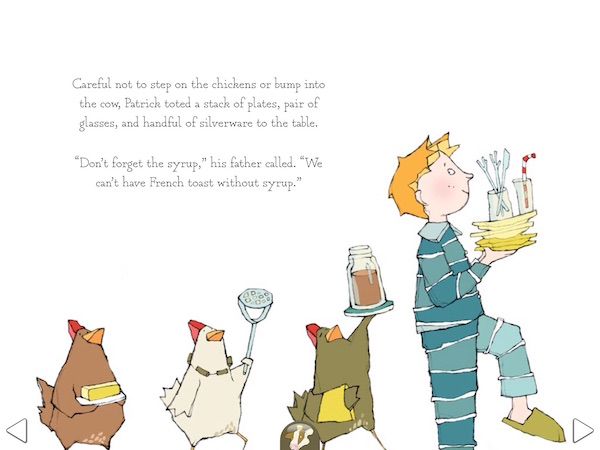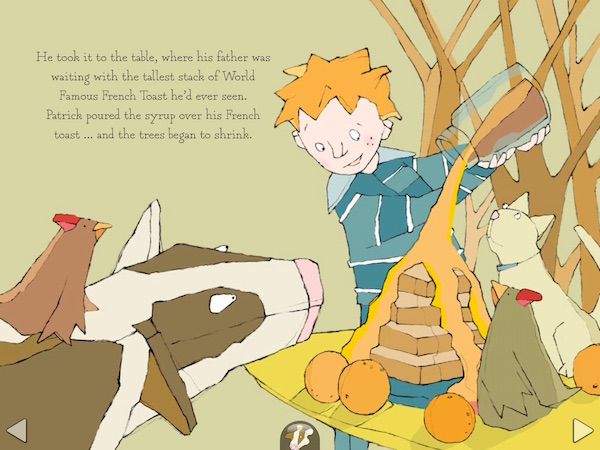 The Farm2Table app is educational, sure, but I'm also hoping maybe it will inspire my family to eat smarter and waste less, now that we see how much hard work it takes to get all that food onto our plates. And I mean, before it even enters our kitchen.
You can find the Farm2Table app at the iTunes store and find the book The Cow in Patrick O'Shanahan's Kitchen at our affiliate Amazon.