I'm sure I'm not alone when I say that whenever my family heads out on a trip, we worry about the safety of our homes when we're gone. So I was intrigued by the BeON smart lightbulbs, which use clever lighting responses to prevent burglary, plus have a backup battery to give you light when the power's out. Smart, right?
Here's how they work.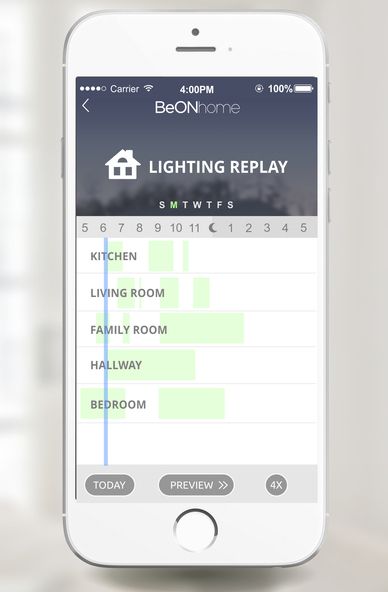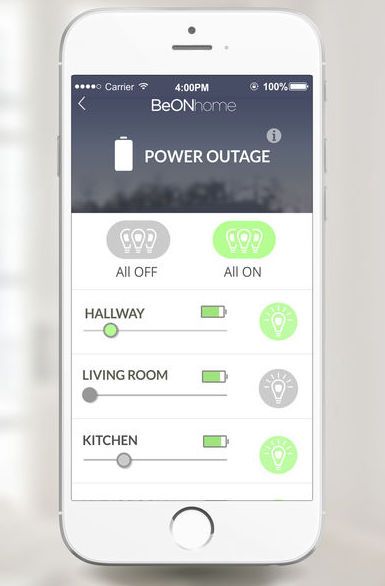 Each BeON LED bulb has a battery pack that slides inside the bulb, with a microphone and Bluetooth capability built in. Once the bulbs are screwed in, you connect them to the BeON Home app on your smartphone. If the doorbell rings while you're away — a common tactic among burglars to see if anyone's home before they break in — your lights throughout the house will turn on in a believable pattern, making it seem as if someone is actually there.
The safety goes even further though: If your fire alarm goes off, the lights come on so you and your kids can see safely to get out of the house. You can install them inside or outside, and they last up to 22 years. But don't worry about the technology becoming outdated. They've designed the battery cartridges to be upgradable, so you can switch out for new modules as they advance.
And because these lightbulbs hold a reserve battery power that up to 5 hours, if your power goes out, these lights stay on. No more terrified kids at bedtime during a storm? Yes, please.
They're not cheap lightbulbs, for obvious reasons, but they're way cheaper than a home security system, if you're looking for a way to help keep your home safer without spending thousands of dollars. That said, the safety features they offer while you are home might alone be worth the spend.
You can find BeON light bulbs at their website. If you don't like them, you can send them back within their 100-day trial period for a full refund (including shipping).