We're gearing up for our annual family vacation, and instead of loading down our bag with bunch of books for the plane ride and bedtime, I've been loading them up electronically on my iPad. But with so many different options out there, I decided to give the three most...
Trending right now. As in, this second.
Tech Tips & Tricks to Make Life (Way!) Easier.
No Results Found
The page you requested could not be found. Try refining your search, or use the navigation above to locate the post.
Even More Coolness. Enjoy!
I've been coveting an iPhone ever since their launch, but as a Verizon wireless customer, I didn't want to switch providers. Every year I held my breath and crossed my fingers that this would be the year that my device of choice would come to my provider of choice....
If you've enjoyed nice quiet family dinners with your toddler without anyone daring to yell fart or underwear, well enjoy it while you can. You've got a few short years, and then those very things will be pretty much the funniest things in the entire world. (Of...
If you like to let your nerd flag fly proudly (says the girl with a Hello Kitty Boba Fett on her car), then you're going to love these LOLrific Nerd Merit Badges we just found. Bonus? You don't have to sell any cookies or build a fire in the rain to get one. Nerd...
Video calling has become pretty much a necessity for those of us traveling moms who want to read the kids bedtime stories from our hotel rooms at a conference, or keep in touch with deployed military spouses or family overseas. Wow, remember when we were kids and...
We're still in the throes of New Year excitement, at the beginning of January when resolve is still strong, gyms are packed and old habits haven't reared their ugly heads. Yet. Although certain resolutions may lose their luster, we've got a few tech resolutions that...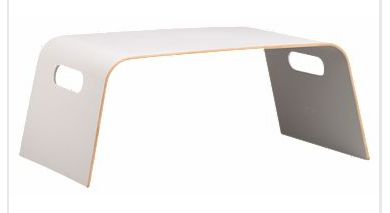 Embarrassing confession: I spent so much time with my laptop on my lap one summer, I have permanent, if faded, dark marks on my thighs. Now I'm always telling myself that one day, I'm going to invest in a laptop tray of some sort. In looking around I realized hey,...
Judging from comments on the posts here, and pithy reports from our Facebook fans, I'm not the only Mac fan that frequents these here pages. And this week, at last, you've finally got a central spot to download all those excellent apps in the brand new Apple App...
It's not often that I come across an iPhone app that makes me stop and marvel. Of the hundreds I've had the opportunity of reviewing, I can count a handful that I continue to be amazed by. I just found one more to add to the list. It's called Word Lens and it's...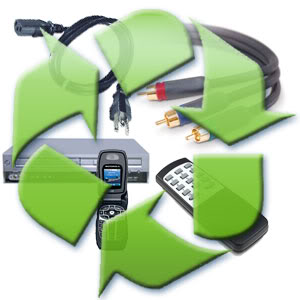 I'm not a big resolutions maker, but am a proponent of out with the old and in with the new. I spent the first day of 2011 cleaning out months of accumulated clutter in my kitchen cabinets and drawers and already feel less hoarder-ish. I should return the old phones I...
With all the discussion here on Cool Mom Tech about the best e-readers (you sure are passionate about your e-readers!) you might have forgotten about the iPad, which does a pretty awesome job showcasing all sorts of cool books. If you are looking another reason to get...
We're all for greening up our homes and lives wherever we can, and sometimes that comes from the manufacturers, who give us better options in the first place. We read this week that General Electric plans to introduce the first HFC-free refrigerator for US households...
I'm the happy new owner of an iPad and I actually like the Apple case for its simple design, small form and the ability to flip it completely open or close it to cover the screen.  However, I am not excited about the boring black. Have you found any you love that...