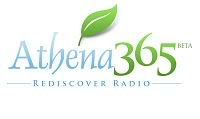 It's very rare in the car with my kids to be able to listen to a song I like the whole way through without interruptions. Whether there are relentless questions like, "Mommy, what's this song called?" or "Mommy, what is the name of the person who sings this?" or...
Tips & Tricks to Make Life (Way!) Easier
No Results Found
The page you requested could not be found. Try refining your search, or use the navigation above to locate the post.
I'm hoping to get an iPad for Christmas. And by hoping, I mean I have this sneaking suspicion that when the sigOth said "don't buy yourself anything right now, like an iPad" that that was some kind of subtle hint.So I'm already scouting out beautiful iPad cases so I...
When holidays roll around, I definitely start thinking about how I can wrangle the chaos in my home to something, shall we say, a little more guest-friendly? Piles of papers away, cords hidden, bookshelves prettied up.One of the things that needs a shot of new around...
Purchasing an expensive pair of sneakers from the Van store for my tween son because, as he said "everybody wears Van," I'm well aware of the power of social influence on kids fashion. So when I saw the picture of the Adidas Twitter and Facebook sneakers designs by...
My own sigOth devoted much of his misspent youth to life as a skaterboi. Me? I had a strong sense of self-preservation. I liked sticker collecting. So I couldn't resist the chance to try out the new Tony Hawk Shred Game for XBox 360 which I thought might let me...
Google has a present for you. No, it's not the lyrics to that song you just heard on the radio or coupon codes for that cute new pair of boots.Well, okay, it is. But you get it on a plane.If you're flying Delta, AirTran, or Virgin Atlantic between November 20 and...
I tend to catch up on my magazine reading when I'm working out at the gym, getting a pedicure, or sitting in the doctor's office, and I admit that I've been tempted to rip out a few pages here and there. You know, for the great recipes, cool crafts, and compelling...
Here are some things we've liked reading around the web this week. We hope you will too. Still plowing through the holiday shopping? The Cool Mom Tech Gift Guide has you covered with more than 75 ideas. Don't miss it!More help at My Life Scoop from our editor...
With all the smart phone choices out there these days, deciding on the right one can be a bit overwhelming. And as busy moms, we don't have enough time (or lollipops) to lug our kids from store to store, especially this time of year. It just so happens that Best Buy...
Even though I enjoy working out and do so almost every day, I'd still raise an eyebrow if someone gave me a sports bra for Christmas. Let's just say fitness gifts can be tricky. That wouldn't be the case, however, if Santa happened to score me a Fitbit, a very cool...
If your fridge is anything like mine, it's covered from top to bottom in artwork. These kids are like little art factories, pumping out masterpieces by the dozen. With the 15 years of schooling ahead of me and many more fridge-worthy pieces to display, I'm thinking I...
Wondering what sorts of tech dads are into? Here's one of our fave dad bloggers, Pierre Kim, aka MetroDad, sharing his current obsession in our next installment of Dads Dig This. When I was a little kid, I spent my summers at a gorgeous sleep-away camp up in Maine....
If you're anything like me, you cringe every time you hear about the state of the American public school system and how our education stacks up against other countries. Given the power and wealth of our country, our schools should be much better, but they're failing...