"Hey Cool Mom Tech! Can you provide a recommendation for easy to use, readily compatible, high quality video cameras for less than $500? We bought one a few years ago but it takes a PhD to figure out how to edit the videos and even how to use it." - Ericka EI totally...
Tips & Tricks to Make Life (Way!) Easier
No Results Found
The page you requested could not be found. Try refining your search, or use the navigation above to locate the post.
We've long since ditched the land line and become a mobile-only household. Overall, I love the savings and consolidation; if not the fact that the stupid 3G network doesn't reach my kitchen for some reasons. The main challenge for me, as with most busy moms, is...
No techie parent needs convincing that the right app can do a lot more than keep your kid entertained while you wait in a long check out line or try to finish your food at a restaurant. The best ones actually teach your kids.Splish Splash Inn, from Shortstack, is one...
I admit that I'm not a hard core fan of much by way of pop culture--except Ryan Reynolds that is--but I have heard that there are miiiight be a few major Star Wars fans out there. Some of them are moms. Some of them are kids. Some of them right here on our very...
Are you sick of fighting with your kids over your computer? Because something tells me that more than a couple of you have that issue once your kids are old enough to do more than just stare mindlessly at pre-approved YouTube videos.Well, thanks to Toshiba, you won't...
I'm all for hopping on trends for Fall when it comes to my wardrobe, so I'm just getting used to the idea that I can do it with my personal gadgets too. And let's face it, if you want to get on the purple train right now, a purple argyle iPhone case is a lot cheaper...
Hey Apple Store, I've got a bone to pick with you. I was browsing through your laptop cases at your 14th Street store and let's just say I, and the two other women staring blankly at the unimpressive display, left empty-handed. If you wouldn't mind stocking a few that...
No matter how many gadgets with keyboards are available, we kind of hope that actual writing never goes away. Kids still take notes at school and parents write notes at home or work. However if you don't transcribe your notes to a computer, or organize them all in a...
Welcome to the official launch of Cool Mom Tech! We are so glad to have you here.Don't worry, you don't have to be a so-called techie to feel at home here. You're online right now mama, and that's all the techie you need to be. Check in daily and you'll find the...
It doesn't matter whether you can code a webpage in under six minutes flat (is that even possible?) or construct a motherboard with your eyes closed. Cool jewelry is cool jewelry - plain and simple. Or really, super and rad, which is how I might describe these binary...
Originally posted on Cool Mom PicksFor better, or worse, our kids live in a electronics culture, and I've always believed if you choose wisely, your kids can really benefit from the range of products out there. Well Made in Me was made by a dad (and a team of...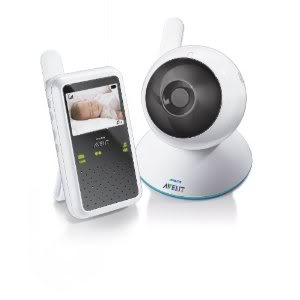 Previously posted at Cool Mom PicksIn my now six year tenure as a parent, I've learned you should never say never. So while I can say with confidence that I will never purchase a wipes warmer, since using the new Phillips Avent digital video baby monitor, I'm now...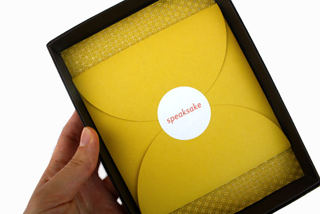 Previously posted on Cool Mom PicksEver been the person in charge of a group gift, and discovered that special circle of purgatory that involves trying to contact large numbers of people and keep track of who's done what and who still needs to contribute? Yeah. Not...