Adding a fourth kid into the mix has meant I've really needed to streamline as much as I can around my house. But fortunately, that hasn't necessarily meant a bunch of new gadget purchases. Just my handy smart phone that I already own, and making use of some of the...
Tech Tips & Tricks to Make Life (Way!) Easier
No Results Found
The page you requested could not be found. Try refining your search, or use the navigation above to locate the post.
As nice as paper cards can look, do people still pick up the phone to RSVP anymore? Not in my world, which definitely is a downer when I've invited 50 people to a big event. Now, there is a company that is figuring out a way to marry the convenience of technology with...
We're gearing up for our annual family vacation, and instead of loading down our bag with bunch of books for the plane ride and bedtime, I've been loading them up electronically on my iPad. But with so many different options out there, I decided to give the three most...
If our Twitter streams are any indication, moms around the country are about at their wits' ends with winter storms, snow days, and kids stuck indoors. For you Playstation PS3 fans, the PlayStation Move games can offer fun indoor alternatives and help get the family...
For the last few years, I've read my favorite blogs and websites on Bloglines, a free service that organizes all your feeds in one handy place. Since it was taken over and revamped by Merchant Circle, I just haven't had the time or the energy to re-enter all my blogs....
My 1st grade daughter and nearly four-year-old son are now at the age where they can understand a bit about why the mail doesn't come and kids have off school today. I'm looking forward to the beginning of important discussions about Martin Luther King Jr. and why his...
I'm in last minute party planning mode for my son and during one of my late night searches for handmade party goods, I came across these some awesome Super Mario Brothers cupcake toppers from Portland-based Artisan Cake Company and just had to share. As a mom of kids...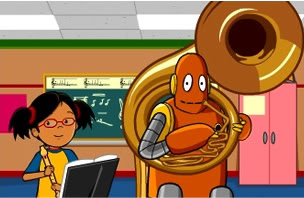 Though I've been homeschooling for five years, make no mistake: I am no great educator. I'm just good at finding help for subjects in which I'm a little rusty, like...all of them. Hey, it's been a long time since I sat behind a classroom desk. The trick to getting my...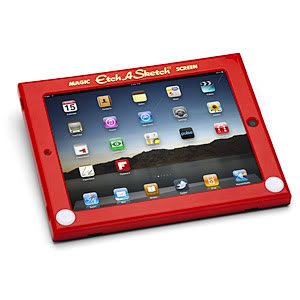 Since purchasing my iPad a few months back, I'm completely obsessed with cool iPad cases. Given my penchant for purses and handbags, I guess I've extended my "you can never have too many" motto to my gadget covers too. And boy is this one awesome. This Etch A Sketch...
We love hearing that more and more, tech companies are reaching out to moms and understanding that we're fans of technology too. And I'm happy to report there was plenty of evidence of it last week at the Consumer Electronics Show in Las Vegas. Last week I fought...
Here are some things we've liked reading around the web this week. We hope you will too. 4G service coming to the Bay Area. (Finally!) With thoughts from our own technologist, Beth, at the Wall Street Journal Unplggd offers 8 kid-friendly diy tech projects like this...
I love all the strides that tech companies are making to make their gadgets "prettier." When HP came out with its HP Mini Netbook line last year, it won raves from tech enthusiasts/fashionistas (and us!) for its vibrant colors and cool style. Well, HP has done it...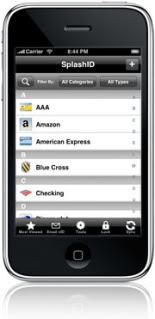 Here's the lastest installment of Dads Dig This from Kevin Burke, a dad, marketer, social media fan, and founder of MomsWhoBlog.com. I prefer to move through life as unencumbered as possible. That means being efficient, tossing paper, and going digital. Granted, I'm...