I know people that I can describe as a man or woman of their word, but that's being taken to a whole new level when words become a style of personalization for gadgets.  A pair of The Street Headphones are a holy, major, unabashed splurge at $1,100, but what you're...
Tips & Tricks to Make Life (Way!) Easier
No Results Found
The page you requested could not be found. Try refining your search, or use the navigation above to locate the post.
Whether you've got an e-readers at the top of your holiday list, or you're shopping for one as a gift for someone else like I am, with so many to choose from it can be...well, hard to choose. So we decided to compare two of the hottest e-readers - the Nook and the...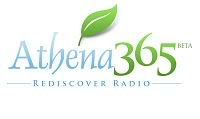 It's very rare in the car with my kids to be able to listen to a song I like the whole way through without interruptions. Whether there are relentless questions like, "Mommy, what's this song called?" or "Mommy, what is the name of the person who sings this?" or...
Best Buy Wish List is a sponsored series in which we feature the things we're coveting at Best Buy--and then give away gift cards so you can buy them yourself.  Whee!It's no secret that we have a thing for gaming around here. Must be all those years of dropping...
This weekend on Cool Mom Picks, we uncovered an awesome custom video from Santa, and our readers are going nuts for it.  As are our own children. So much so, it would be gross holiday negligence for me not to share it here so even more children can wake up their...
Holiday time is of course a photographer's paradise for capturing family memories. I encourage the kids in our family to take pictures, which provides a great "kid's eye view" into own traditions and activities--and the fact that my own favorites aren't necessarily my...
For the past two Christmases, my mother has given me vacuums, a gift I try not to take as judgment on the state of my house. And while the Dyson was--and still is--great, my little robotic Roomba continues to make me positively giddy as it whirls around my house....
The holiday cards are starting to trickle in and it's always such a treat to receive greetings from dear family and friends from near and far. With each one, I'm reminded that we need to get moving on ours as well (as opposed to our Happy New Year card in mid-January...
Art projects are one of our family favorites, but cleaning up, not so much. So I was excited to try Artrage for iPad, an application for virtual painting and drawing. And wow, it is simply wonderful. Related: The mini Monet art app for iPad The app offers different...
As I was looking around the website Quirky, I kept using words like Genius! and Awesome! This web site helps people develop and produce super interesting product ideas. And better--lets those of us who simply appreciate super interesting product ideas, buy them....
Going over the river and through the woods to get to your warm and cozy Thanksgiving destination isn't nearly so fun when the traffic is backed up as far as the eye can see, the kids are hungry and you forgot to stop at the last rest area. I can't make the traffic...
I've said it before: I'm not usually a big fan of small children playing video games. But I make an exception when they've got some educational value and they get kids moving. I'm pleased to see that Nickelodeon and Nintendo have teamed up to do those very things with...
I might be aging myself here, but remember when only professional photographers had professional cameras? Now it seems that every other house has a professional level camera, even if most people don't know how to get the most out of them. Enter the fabulous new book...