Thanks to my iPhone 4, I've been able to take waaaay more photos and videos of my four kids than ever before. But using my phone as my sole camera has its downsides too, like when I actually need to use the phone. That's why I'm thinking the Clover digital camera...
Tech Tips & Tricks to Make Life (Way!) Easier
No Results Found
The page you requested could not be found. Try refining your search, or use the navigation above to locate the post.
I've spent who knows how long trying to track down cool kids sheets for my daughter who, unlike her older sister, could care less about princesses, fairies, and Dora offerings. Secretly (or not too secretly), that makes me verrrry happy. But it also makes it a little...
The way we see it, why buy something in plain black if you can buy it in ninja robot? In case you missed them recently, these CMT picks have cute-cool covered. 1. Need a place to store spare wires, connectors, rings, and sushi-shaped jump drives? How about inside a...
My kids love to doodle. Pen, pencil, crayon, whatever the writing implement and whatever the paper surface (yes, even mortgage statements). If they were just a tad older, I'd put that doodling talent to good use for the annual doodle contest put on by Google....
I was once at a scrapbooking party where each of us had the simple (or not so simple) task of creating a page for my friend's baby book. There were piles of paper, letters, shapes, designs, and it took me a long time to figure out what to pick and choose. It kind of...
Here are some things we've liked reading around the web this week. We hope you will too. Textbooks replaced with iPads in Singapore: is your kid's school next? Everyone is talking about the new Facebook "sponsored stories", which can turn your status updates into...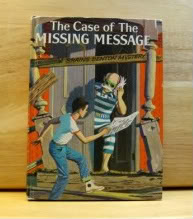 I have been a book junkie since I first sounded out Dick and Jane but have so far resisted the siren song of the e-reader--despite all the cool things I've heard about them. I'm no luddite, I just like the way a book feels in my hands when I read and have been...
I'm pretty sure you'll never catch me wearing a heart necklace. I know, I know how completely unromantic of me. But I could be swayed with this new find that pays homage to my inner tech geek. (Hear that, dear?) If you're going Huh? Less than 3? then look at the the...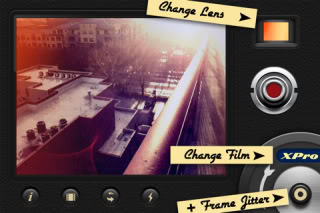 Unless you've been living under a rock you've probably seen a picture or two shot with one of the retro-inspired apps, like Hipstamatic, which create images reminiscent of a 1970's Polaroid picture. My favorite thing about those apps is that they make almost anyone...
Adding a fourth kid into the mix has meant I've really needed to streamline as much as I can around my house. But fortunately, that hasn't necessarily meant a bunch of new gadget purchases. Just my handy smart phone that I already own, and making use of some of the...
Last week, I was thrilled to join a few bloggers and a whole lot of media for the inaugural sailing of the Disney Dream Cruise line from Orlando to the Bahamas. Why yes, I do love my job. Funny you should ask. While my son and I enjoyed outdoor games, swimming, beach...
I'm still on the fence about toddlers and technology. (Should I be admitting that here?) There are times when I look at my daughter effortlessly swiping through pictures on my iPhone and I marvel at the absurdity of it all. Then there are other times--like when she's...
iPhone cases are now nearly as plentiful as iPhone apps, so it's not surprising that we've discovered some super new, super cool, super artful ones. What is surprising however is that they were all designed by children. And all those children are cancer patients. This...