I can't code my way out of a paper bag, but I figure that's why I have so many awesome friends who use their tech savvy to work amazing magic all over the internets. And I've got a pretty good hunch that they'd all appreciate this "You are the CSS to my HTML" shirt...
Tips & Tricks to Make Life (Way!) Easier
No Results Found
The page you requested could not be found. Try refining your search, or use the navigation above to locate the post.
I'm all for hopping on trends for Fall when it comes to my wardrobe, so I'm just getting used to the idea that I can do it with my personal gadgets too. And let's face it, if you want to get on the purple train right now, a purple argyle iPhone case is a lot cheaper...
Hey Apple Store, I've got a bone to pick with you. I was browsing through your laptop cases at your 14th Street store and let's just say I, and the two other women staring blankly at the unimpressive display, left empty-handed. If you wouldn't mind stocking a few that...
No matter how many gadgets with keyboards are available, we kind of hope that actual writing never goes away. Kids still take notes at school and parents write notes at home or work. However if you don't transcribe your notes to a computer, or organize them all in a...
Welcome to the official launch of Cool Mom Tech! We are so glad to have you here.Don't worry, you don't have to be a so-called techie to feel at home here. You're online right now mama, and that's all the techie you need to be. Check in daily and you'll find the...
It doesn't matter whether you can code a webpage in under six minutes flat (is that even possible?) or construct a motherboard with your eyes closed. Cool jewelry is cool jewelry - plain and simple. Or really, super and rad, which is how I might describe these binary...
Originally posted on Cool Mom PicksFor better, or worse, our kids live in a electronics culture, and I've always believed if you choose wisely, your kids can really benefit from the range of products out there. Well Made in Me was made by a dad (and a team of...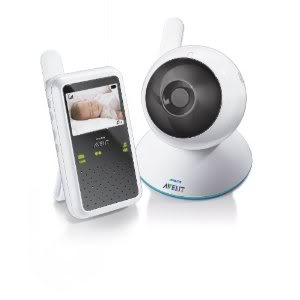 Previously posted at Cool Mom PicksIn my now six year tenure as a parent, I've learned you should never say never. So while I can say with confidence that I will never purchase a wipes warmer, since using the new Phillips Avent digital video baby monitor, I'm now...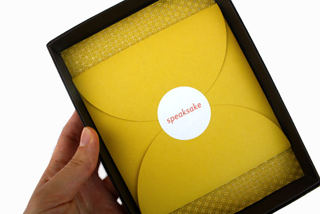 Previously posted on Cool Mom PicksEver been the person in charge of a group gift, and discovered that special circle of purgatory that involves trying to contact large numbers of people and keep track of who's done what and who still needs to contribute? Yeah. Not...
Yesterday my son had a playdate with a little Chinese girl, coincidentally the same day I downloaded Chinese for Munchkins to my iPhone. The amazed look on her face when I asked them if they had seen a hóu zi or a lóng (a monkey or a dragon) at school was priceless....
Previously posted on Cool Mom PicksSo it's become pretty clear that iPhone apps can be God's technological gift to parents wanting to avoid toddler meltdowns in restaurants and pediatrician offices. Some of my favorite apps for the younger set come courtesy of Duck...
When I found out Bugaboo had come out with an iPhone holder accessory, my first thought was to roll my eyes. What, we can't stand the idea of being out of reach of our precious phones for the time it takes to fish it out of our jacket pockets in the park? But then I...
Previously published on Cool Mom PicksI am a pretty practical mom who would rather carry my stuff in a classic black handbag over my shoulder that I can use for years, but that doesn't stop me from adoring the stylish digital clutch netbooks that are starting to crop...