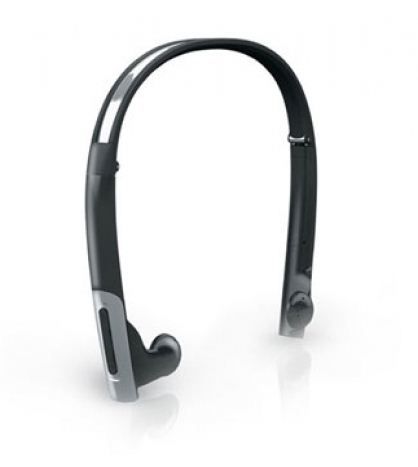 Whenever I open a particular junk drawer in my kitchen, I am confronted with a tangle of cords from the fifteen pairs of earbuds that my husband and I have accumulated over the years. (Yes, for some reason, we've kept the ones we've gotten on airplanes). This Christmas, I'm thinking it may be time to get rid of the ill-fitting headphones with all those wires and go completely sleek with the new Azeca Bluetooth Wireless Headphones.

There are so many features of these headphones that
would make these a great gift for myself (I mean, my husband). Not only
do these eliminate wires, but they're ultra lightweight and fold easily
into a nice travel case, which makes them super handy to throw into a
purse or briefcase.
Not only do the Azeca headphones let you
listen to music wirelessly from any Bluetooth device, you can also use
them as a hands-free headset for making and receiving calls. They charge
via USB and have a great battery life – about 5 hours for talking and 4
hours of continuous music play.
Imagine a
junk drawer without the junk. Now, that's a great Christmas gift. -Jeana