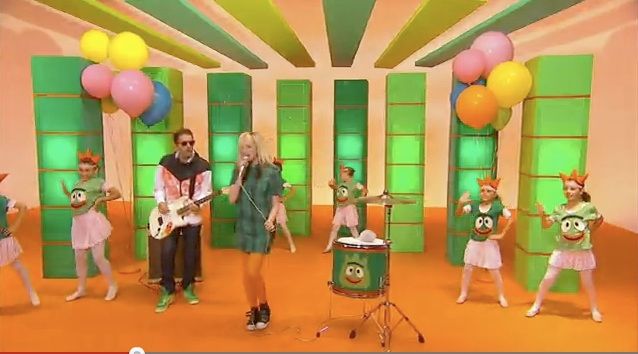 Another year of birthdays are ahead and on this day—my first baby's eleventh—I am happily playing one of our favorites from one of the coolest bands that has happened to have made it into Yo Gabba Gabba's great collections of tunes.

The Ting Tings' Happy Birthday is actually a cover of Altered Image's 80's pop song, and if you want a chuckle, check out the original Altered Image Happy Birthday video (yes kids, we did wear those bows in our hair).
The Ting Tings remain pretty faithful to the original, minus a few lyrics, and
their video
is super-cute for all the Brobee lovers in the house. And a song that will appeal to toddlers all the way up to my tween's picky ears has got to be awesome. Even if your kids' birthdays aren't for months,
download this one now and have it ready. If you're like me, you'll find
this one playing much more than on just one special day.
Christina