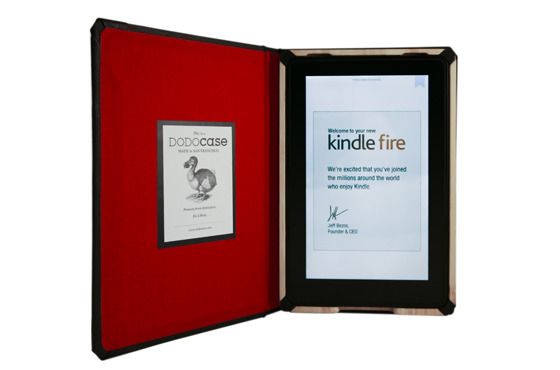 Word has it, just a few people out there bought some new e-readers for the holidays this year. The NOOK is now Barnes + Noble's best-selling anything ever, and the Kindle Fire just increased the number of Kindles out there to "millions more."

If you're one of the lucky new owners, you'll need a new case for your e-reader. Hey, I'll use any excuse to adorn my gadgets in new accessories.


Go on, skip the black! Here are five brightly colored picks to get your e-readers off to a safe and stylish start:
DoDocase
Is it a book? Is it a case?
You'd be fooled upon first glance. This beautiful and unique case for
Kindle Fire (above) not only looks cool but is functional too. It can fold back
and be used as a stand, and also keeps your Fire secure in its one-piece
bamboo tray. It also comes in a variety of colors, but I'm partial to
the bold red. ($44.95)


We've
raved about this cute Pink Circles cover before and we're doing it
again. Jonathan Adler brings covers to life with these bright and cheery
pink circles. The interior is also pink, but it's a classy color that
doesn't make it feel like something for little girls. ($39.95)
Speaking of sleeves, here's another fashionable option that
is a mix of cotton canvas and leather trim. There's a pretty
cream-colored microsuede on the inside that protects the device and even
better, canvas is treated with ScotchGard. Protection on top of
protection is a good thing. ($20)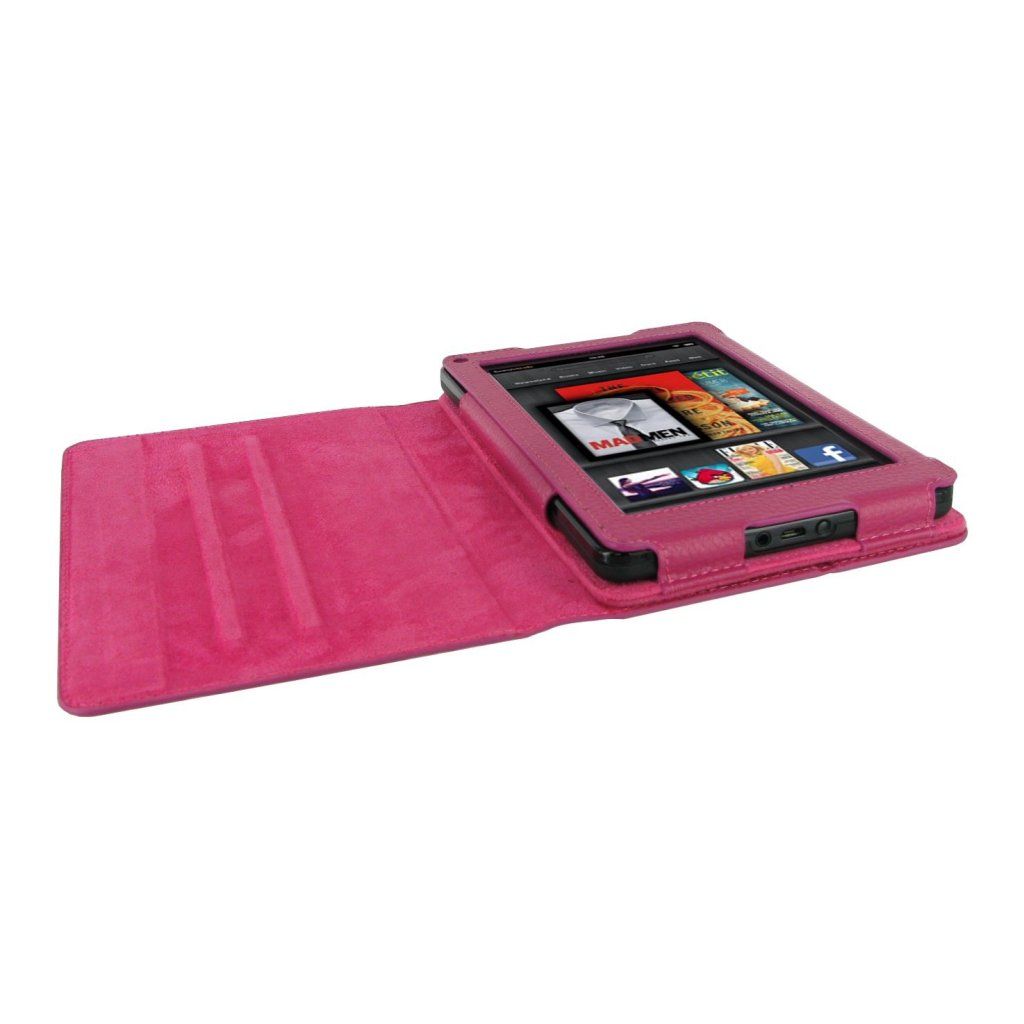 This
leather exterior, microsuede interior case for Kindle Fire has many
tricks to it. Not only does it come in this feisty magenta, it also
features an interior sleeve that can be detached from the cover for easy
handheld use. Handy, right? When you want to use the sleeve with its
cover, you can reattach it in a variety of ways, depending on how you
want to use your Fire. Also comes in black, green, purple and red.
($29.95)
This
patent faux leather case is an animal-friendly option to all the genuine
cases out there and features an interesting clip mechanism to secure the
top of the NOOKcolor to the case. The case can be opened and propped up
for hands-free use, and it comes in this fun and flashy ruby red.
($29.95)
-Jeana
For more e-reader cases, see our recent posts on great Kindle Fire cases and NOOKcolor cases. Now, there are no excuses for
having a shabby cover for your e-Reader!