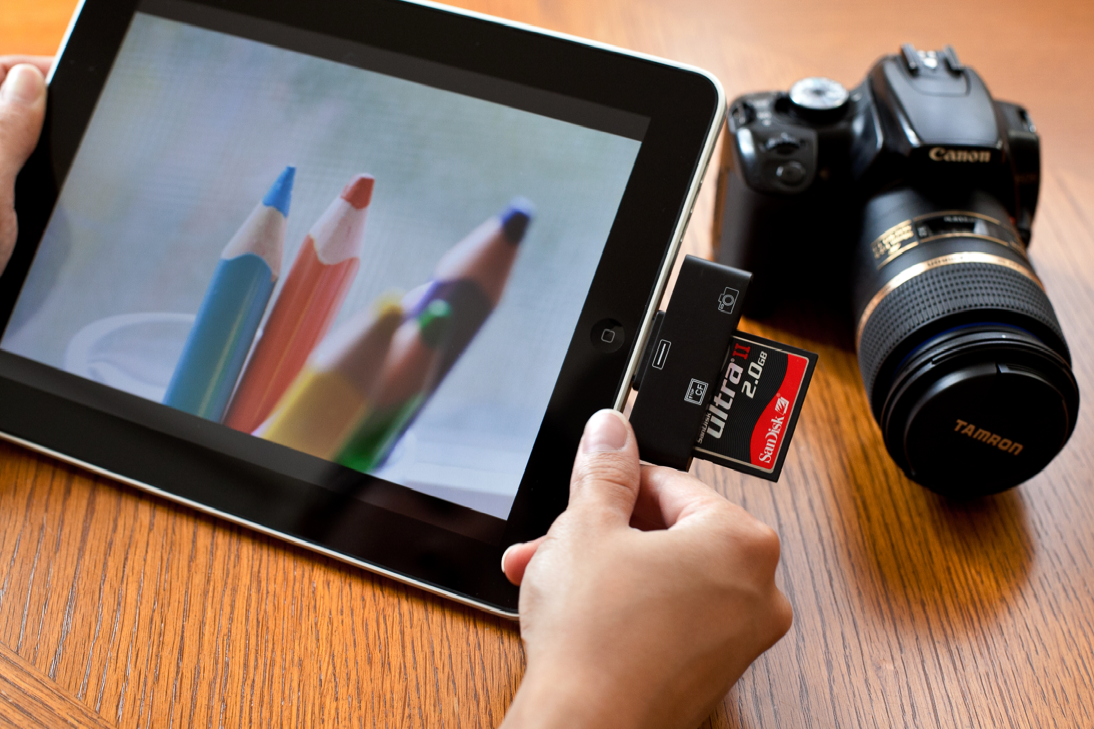 After discovering the iPad USB flash drive that our readers went wild for, I thought I had nabbed the holy grail of tech gadgets. But then I spotted the new card readers at Photojojo and now I know there's more grail to be found.


The iPad CF and SD card readers allow you to instantly transfer images
from your DSLR to your iPad. Just plug it into your iPad, pop in your CF
or SD card, and then upload your files in one simple step. No cables either. (Hooray!) The card readers also have a USB input for flash
drives, as well as for cameras with internal memory. All this starting at
$15. Cake for everyone! -Kristen

You can purchase the iPad CF and SD card readers at Photojojo. We just love that shop!