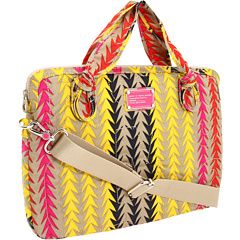 It's amazing which designers have jumped into the laptop bag market these days. A few weeks ago, I was searching for this gorgeous spring/summer Marc by Marc Jacobs tote online for a good price, when I stumbled on a laptop bag of his that had me drooling, especially since my swanky new MacBook Air needs a swanky new home. Who knew!


So, I did a little more scouring and discovered a couple of other gorgeous, splurgey designer laptop bag options, all of which would make a lucky tech-savvy mom pretty pleased for Mother's Day.

This
Marc by Marc Jacobs 15 inch laptop bag
in the bold, bright Chinchillais print is so perfect for summer. The nylon
fabric makes it mom-friendly, as does the detachable shoulder strap in
case you need your hands free to carry kids along with your laptop.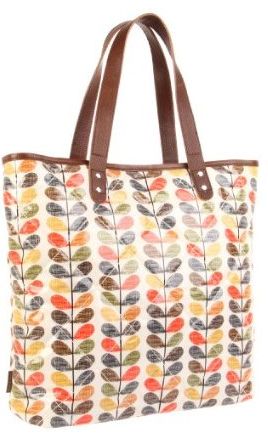 It's no secret we have a thing for
Orla Kiely bags
, so it's of course we're digging this
Orla Kiely laptop tote
in her signature pattern, all in a cotton laminated fabric for easy cleaning. Plus, it'll let you lug everything else you need as a busy mom, right along with your laptop.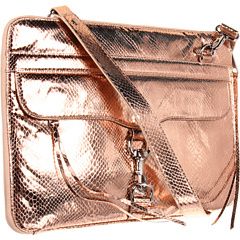 I've got this insanely swanky
Rebecca Minkoff M.A.C 15 inch laptop bag
on my wish list. It's not cheap, but wow, the metallic leather is simply fabulous. Especially if you're ever going from day to night with laptop in hand–or work in the Condé Nast building. I'm a big fan of the rose (pictured) but if you're a snakeskin fan, go with the peach. -
Kristen