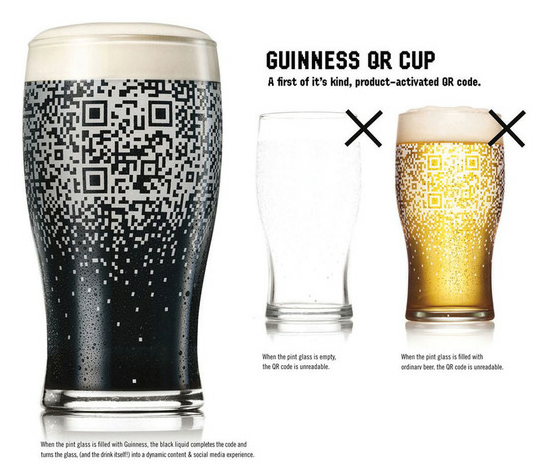 If dad is a beer drinking social media addict, then you've got to see this awesome concept from Guinness that might just change Happy Hour as we know it.

Or, used to know it–before the offspring came along.

I'm certain I've never seen anything like the
Guinness QR Code pint glass
. Just fill up this pint with Guinness, then scan the QR code with your smart phone to tweet about your pint, update your Facebook status, even download coupons and promotions. It will even check you into FourSquare so all your buddies can join you and clink glasses. Live, not virtually.
The cool part is that the code is not visible when your cup is empty. (Kind of like those heat-sensitive mugs with the centerfold models who end up nekkid when the glass is full). And don't even try to fill it up with something other than Guinness because evidently, the QR code won't work.

Hilarious. And pretty brilliant. -Kristen