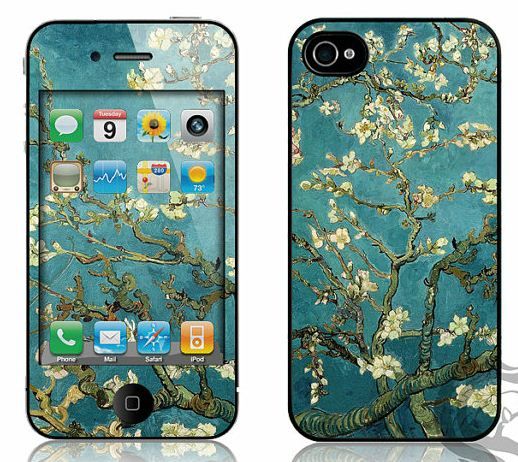 One probably wouldn't have guessed that a one-eared Dutch post-impressionist painter from the 1880s would still be making an impact in our tech-obsessed world of today, but Van Gogh seems to be popping up all over our digital devices, whether through the Bridgeman Art Doodle or Van Gogh and the Sunflowers apps.

And now, it's on this beautiful iPhone case–with a clever twist.

This cool, slim Almond Blossoming Tree iPhone case
for iPhone 4/4S on Etsy's Skunkwraps snaps right onto the phone, keeping it compact
and bulk-free, all the while wrapping your phone in white blossoms. There are other styles too, should flowers not be your thing from Star Wars to vintage flags, florals, maps, crazy leopard prints and more.


But what's really cool about these cases, as you might have noticed from the photos: the seller offers a code so you can download free digital
wallpaper for your home screen to create a seamless effect.

In other words, your entire phone will become a work of art. -Jeana