I cannot tell you how many times I've lost charge on my iPhone when I've needed it most and didn't have my Mophie charger on hand, or access to an outlet. The first soccer game photos, the beautiful sunset in Mexico…sadly the list goes on.


So when I saw these gorgeous bags that actually power your devices while you wear them, I thought this might just be exactly what I need. And it doesn't hurt that they're stylish too.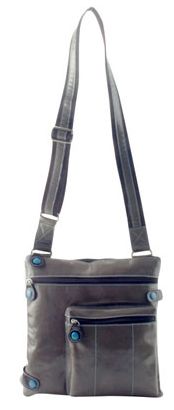 You'll also find a bunch of pockets plus storage for the bag's own charging cord, and an outlet adapter as well. And I love that the bag has an eco-friendly design, with the cool fabric made entirely of reclaimed plastic bottles.
If you want something with more room, the JB Powered Laptop tote is worth a look, offering the same charging features with more space for all the stuff we busy moms carry.

Either way, I only see one problem: I can't decide which pretty color to pick. -Kristen