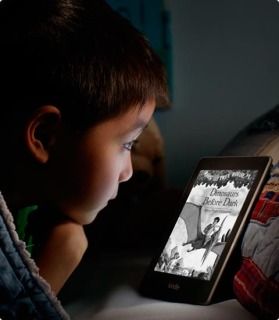 When Barnes and Noble launched their NOOK GlowLight e-reader, I was anxious to see what Amazon would launch in return.
Well, wouldn't you know that just yesterday they launched a brand new Kindle, as well as a new Kindle Fire, that we think are worth getting very excited about.
Aside from a few tweaks to the original Kindle and Kindle Fire, the big news is the
Kindle Paperwhite
, that features an 8-week battery life and built-in front light allowing you to read your favorite books comfortably wherever you are — whether you're sitting in the carpool lane in your car waiting for you kids, or catching up in bed before you hit the sack. And the WIFI-only version is priced about $20 cheaper than the similar NOOK GlowLight.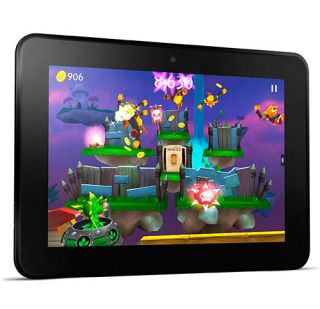 Amazon also launched a brand
new Kindle Fire 8.9″ HD
, which is a big jump in size from the original
Kindle Fire
that we love so much. Along with the large screen, and the awesome Dolby audio and speakers, Amazon is offering a $49.99 one year 4G data package, which is a pretty amazing deal–though you'll have to fork over the $499 for the actual tablet to enjoy it.
You can also purchase the WiFi only version, which will run you $299.
Unfortunately you will have to wait a bit before you can get your hands on these new gadgets; the Kindle Paperweight comes out October 1 and the new Kindle Fire HD will be ready around November 20. But if you're looking get the latest and greatest in time for the holidays, now's the time to get your pre-order in.
If they're anything like the original Kindles we use on a regular basis, you won't be disappointed. -Kristen