Just last week I tried PicMonkey out for the first time myself and let me just say how completely smitten I am. No registration, no editing tools that require manuals — it's a busy mom's dream.
So when I saw that they were launching a few fun Halloween themes today, I already started bookmarking some photos so I'd be ready.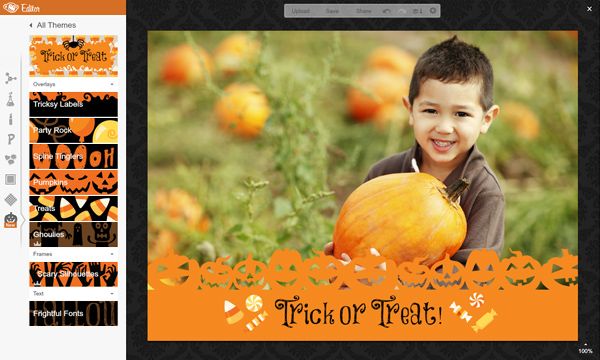 These adorable photo cards are simple to whip up: Just load up your photo, choose a border and a font from their wide selection, and then save or print. Done!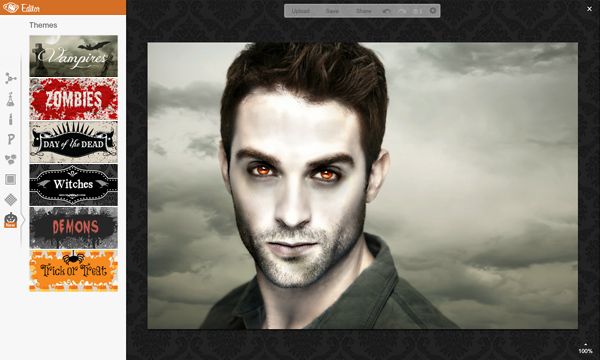 But I'm probably most excited about the Halloween photo editing tools, which lets you turn your regular every day photos into freakish Halloween ghouls. You can choose from vampires (above) to witches, zombies, even day of the dead and more, all of which offer a myriad customization options – like blood, veins, even witchy tooth decay, plus a ton of cool overlays. Because you can't have a vampire in the bright sun now, can you?
My only problem: Who I can get to come over and watch my kids so I can play with these new Halloween tools. Yep, they're just that good. And did I mention, free?
-Kristen