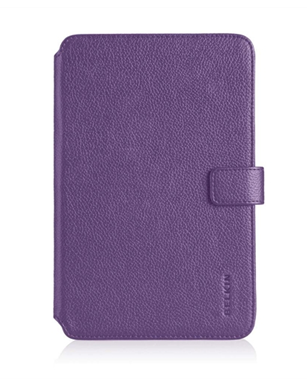 If you're like the tons of people I know who got a new Kindle Fire for themselves (or their kids) over the holidays, then I strongly recommend you put a case on it, like yesterday.

Whether you want soft, stylish and low-tech, or a case so durable that it would be approved by the NSA, I've got you covered. Just make sure to get the right size for your Kindle Fire model, especially now that they've got the 7-inch HD and 8.9 inch HD models.

Sometimes sleek and simple is all you need, and that's exactly what you'll get with the Belkin Classic Tab Cover, which we loved for the Kindle e-reader. You'll find a smart inner pocket and handy speaker holes in the back. It's not available just yet, but I suggest snatching it up when it is, especially for that price.

Speck Fit Folio for Kindle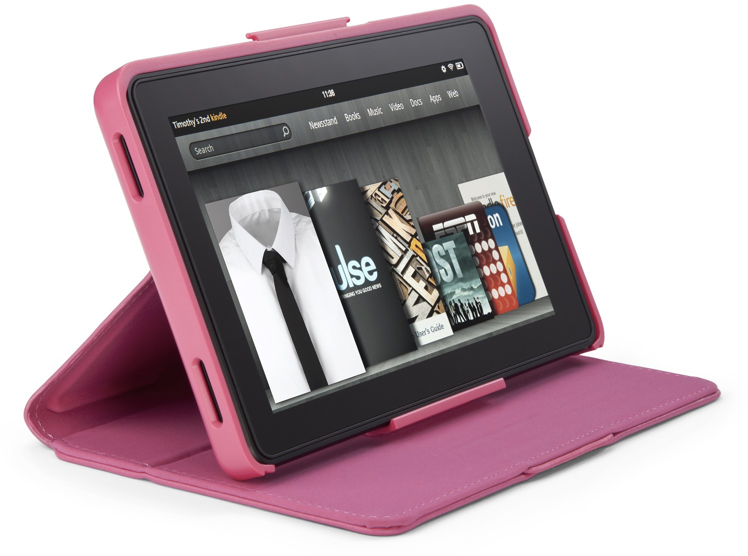 We love the Speck Fit Folio as a protection case (um, any kids in your life?) with its hard molded shell on the outside, and soft microsuede on the inside. But we since we do more with our Kindles than mere reading, this is also a great stand for watching movies and videos. Plus? Pretty colors. Nothing wrong with black but this pink is kind of lovely.


Gray Herringbone Kindle Sleeve


Our publisher Kristen owns one of these sleek handmade sleeves made from upcycled fabrics and she uses capitals to express her devotion. The leather strap slips through the metal holder and then snaps into place, so it'll take more than a quick velcro rip to open, but wow, so worth it. Some of the models are on sale for 30% off at the moment, so catch them while you can.


RooCase for Kindle Fire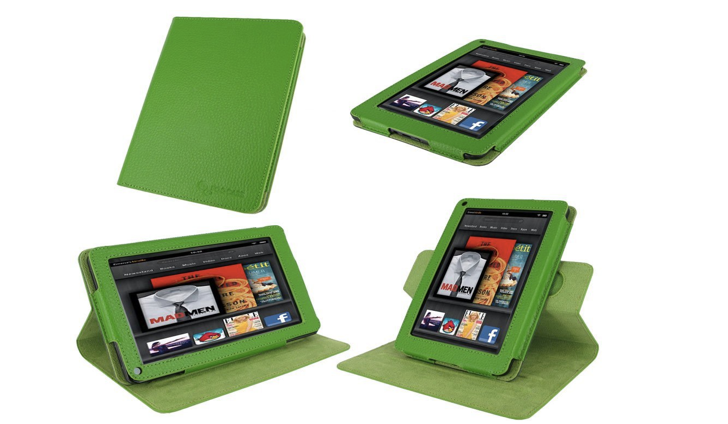 The Kindle Fire Roo case has all sorts of cool configurations as a case cover or a stand, and its leather exterior and microsuede interior makes you feel protected and sharp at the same time. Bonus: It's on sale at our affiliate Amazon now for just $17!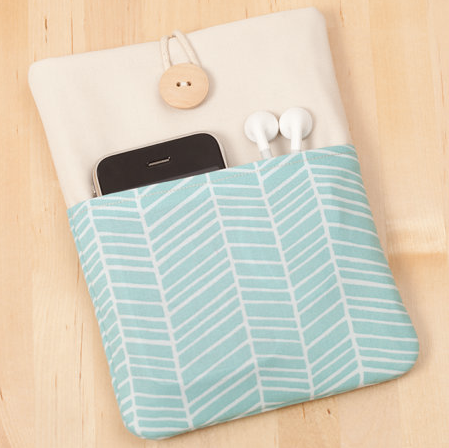 We're big fans of the Nimoo handmade sleeves, now available for the Kindle Fire. The soft fleece padding keeps your gadget safe, plus it's got a handy outside pocket for your smart phone and headphones (or anything else you need to carry). And we love that they're also making
Kindle Paperwhite
cases, since we know so many of you got one of those under the tree.
DODOcase
The folks at DODOCase want to protect the paper-and-ink book reader from extinction (get it? Dodo?) by making their Kindle Fire sleeves look like a gorgeous handmade leather tome, though we're digging these custom polka dots! Each cool case is made with care in their San Francisco warehouse using techniques developed over 100 years ago (seriously!). And hooray! They've got a brand-new one for the Fire HD.


Otterbox for Kindle Fire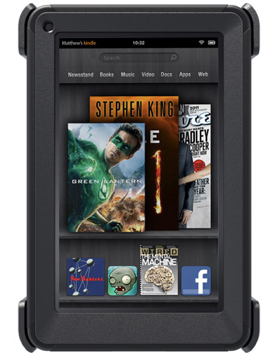 It may not be the prettiest case on the block, but you know we love Otterbox cases because they protect like nothing else out there. And now they've brought their technology to the Kindle Fire as part of their Otterbox Defender series. You won't be able to submerge it in water or anything (no bathtub reading!), but it'll sure stand up to rough and tumble kids.
M-Edge custom Kindle case
You can design your own M-Edge custom case for all versions of the Kindle Fire, including the brand-spanking-new HD 8.9″. Or pick one of M-Edge's wonderful designs that already exist. love the bold Bianca Green patterns like the one here,, but you could use your own artwork–or even a photo of your kids.

Check out many other wonderful Kindle Fire cases in our archives.