We've found no shortage of cool things to do with your Instagram photos, from canvas prints to iPhone cases, and pretty much everything in between. Well now, you can project them onto your wall with this amazing little gadget.
Projecteo is a mini projector for your Instagram photos that fits right in the palm of your hand. Once you sync up your Instagram account on their website, you choose at least nine of your favorite photos. Then they'll create a slide wheel that fits into the matchbox-sized projector.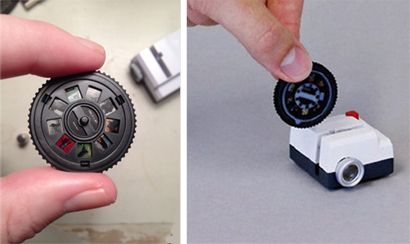 For around $45, you'll get a pretty nifty way to showcase some of your favorite Instagram photos at parties, baby showers, or just because you can. And wouldn't that be a cool gift for the dad who has everything? I'll say yes. -Kristen
You can purchase the Projecteo Instagram mini projector on their website.
{via Poppy Talk}