With all the amazing books for tweens and helpful book recommendation websites we've been sharing on Cool Mom Picks and here on Cool Mom Tech, I'm swimming in books. Which, you know, it could be worse. But that's why I need these build on brick bookends.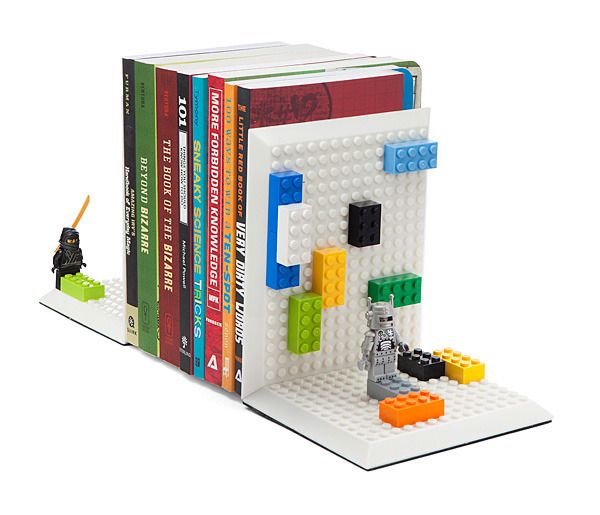 They're an exclusive creation by the folks at Think Geek, and work with lots of different kinds of building bricks. So, if you've got big Lego fans (or K'NEX, or Mega Bloks) at your house like mine, your kids can actually design them on their own. Even better, I'm thinking this is a way for them to preserve all their precious creations that often end up on my kitchen counter or coffee table.
As much as I love the stacks of books all over my kids' bedroom floors and the Lego Friends sets all over my house, (okay, that's a lie, I don't love them), I'm really looking forward to some organization. Plus, $20! I can get a set for a couple of my kids and save the money for um, more books.
You can purchase the Build on Brick Bookends at Think Geek. Cool Mom Tech is a reward style affiliate.