Piquing Our Geek is our series of posts on items that are upcoming or so new, we haven't tried yet ourselves–but they sure look cool.
I'm not sure if it's my age or all the super-loud concerts I frequented in my 20s, but I am constantly pushing the volume up to the max on my iPad. Whether I'm sharing a funny YouTube video with the kids, or just trying to hear the Wait Wait Don't Tell Me podcast while making dinner, there are times I would love a little more oomph without needing to plug in a free-standing speaker that I then need to carry around with me.
Apparently I'm not the only one who feels this way, as evidenced by the huge support of a new wireless speaker whose Kickstarter campaign has, so far, wildly surpassed its goals.

Having more than doubled its modest $25,000 goal on Kickstarter, the
ZOOKA Bluetooth Speaker
has struck a chord among those of us who wish our iPad's volume went way further. In fact, ZOOKA should even work for your Friday afternoon dance party with is five-times the amplification of those teeny-tiny built-in speakers.
There isn't anything to plug in or spend time attaching; the Bluetooth-enabled device just slides onto your iPad and even works as a little prop to keep your pad at an angle. The sleek silicone speaker looks so cool in bright colors like orange
and lime green, but it also comes in basic black for those of you who
don't need your speaker color to be loud too.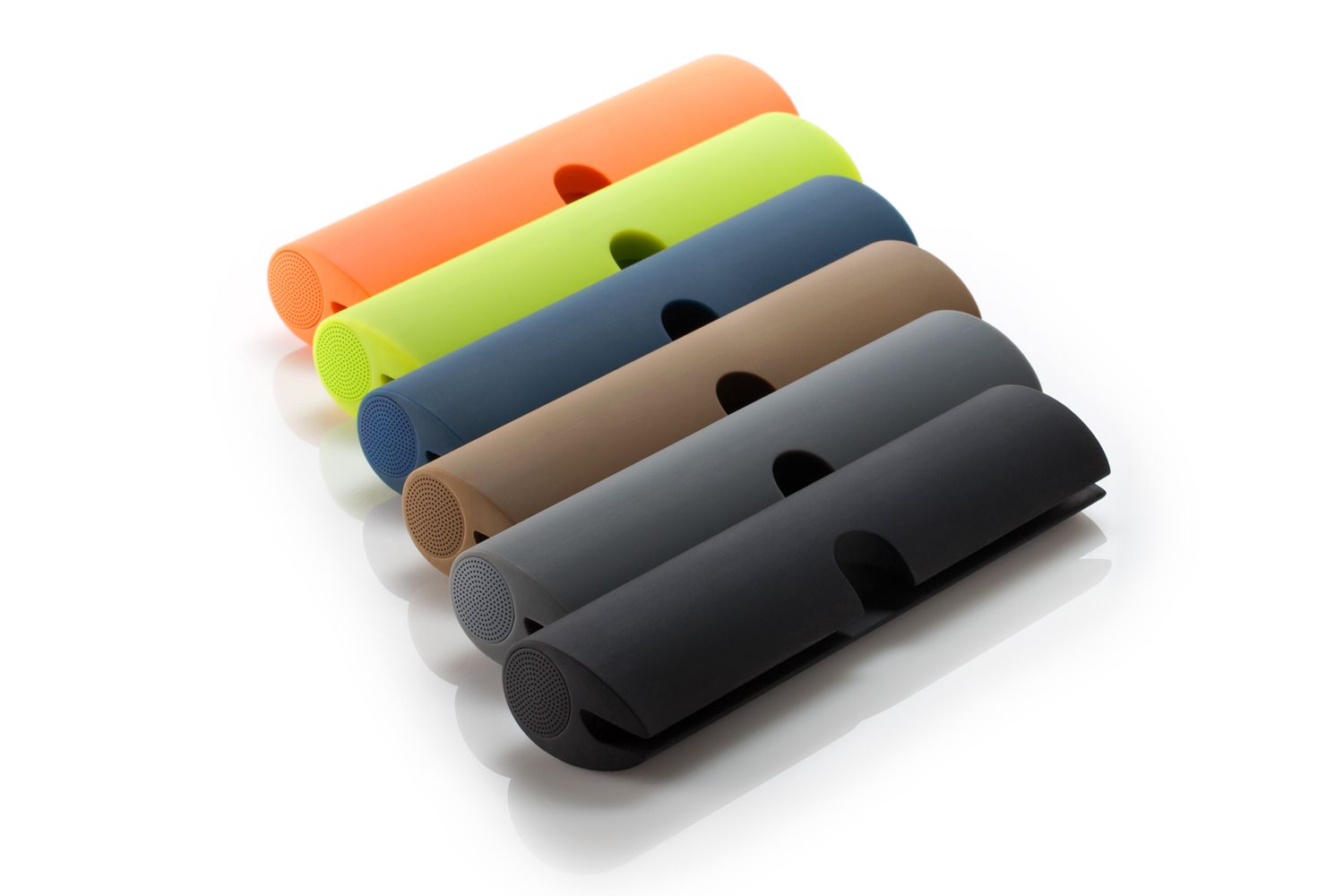 The ZOOKA works with any Bluetooth-enabled device, including phones of all stripes, and it would also slide right onto my MacBook. And if your device isn't Bluetooth enabled, the ZOOKA can even be plugged in.
For me, the biggest downside to the ZOOKA speaker is that it isn't being sold right now. But, from the looks of the Kickstarter campaign, I won't have to wait forever.
–Christina