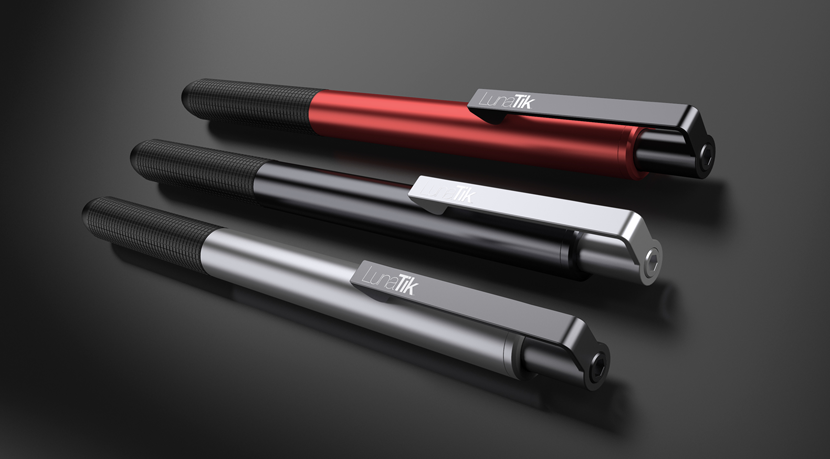 I thought that the stylus had gone out with the Palm Pilot, but after using my iPad more frequently or taking notes, I realize how handy one can be. Of course, it is yet another gadget for me to keep track of. That's why I love this very clever new gadget from LunaTik.

The
Touch Pen Alloy
launches in just over a month and I'm pretty sure it'll be pretty popular amongst those of you stylus fans. Not only will it work well on your LCD screen devices, but it's also an actual rollerball pen as well.
It's evidently made using aircraft grade aluminum with Japanese rollerball precision (how's that for fancy ad copy?), and you can switch between your tablet and actual paper with a click. Refills are pretty simple to find as well.
Best of all, the Touch Pen Alloy will ensure that you'll always have a stylus on you if you need it, and always have a pen on you if you need it. Brilliant. -Kristen
You can pre-order the Touch Pen Alloy now for a late May delivery. Father's Day perhaps?