There are lots of photo sites out there that do a great job of storing and printing all those pictures of yours (in my case, thousands on my iPhone). So when I heard about PicPlum, a photo service that touts great quality and ease-of-use, I admit, I wasn't convinced that there was a need for yet another. I'm convinced now.

Yes, PicPlum does offer familiar services like photo sharing and printing, but it's real differentiation is a focus on quality, not quantity. Some other sites out there promote unlimited free photo storage, which is great, but PicPlum wants you
to pick your very best pictures to print and share with your friends and
family.
Right now, it's a web-based service (a mobile
app is in the works) that lets you easily upload photos from your PC or
you can even email selected images from your mobile device to
photos@picplum.com and they're automatically added into your account.
You can set up your account with recipients or Facebook contacts, and
just automatically have new photos sent directly to them on a
pay-as-you-go basis–perfect for the grandparents and other
family members who still prefer actual prints to digital images, or emailed photos to those shared on Facebook.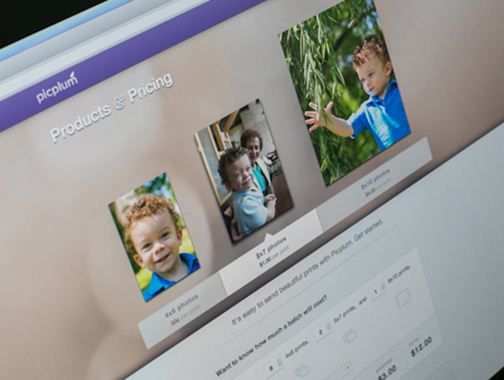 PicPlum's
main focus is on the user experience and it shows. The interface is
really easy to use and the site offers little extras like personalized
greetings with the photos that make it a little more special. For example, if you want to send prints to one of your Facebook
contacts, but don't have a mailing address, PicPlum will go ahead and request one for you.
You can even print your favorite Instagram photos by
simply adding them to your account. Yay!
As for pricing, it is certainly a bit more
expensive than other photo printing sites: a 4×6 image starts at $0.50
and prices go upwards from there. But because you're not necessarily
doing huge bulk uploads and are likely choosing "plum" pictures that you
really want to treasure and print, it may be worth it to you to spend a few cents more.
-Jeana
Check out the photo storage, sharing and printing capabilities at PicPlum. The first 30 Cool Mom Tech readers to try out PicPlum get $5 in credits to get started. Cool!