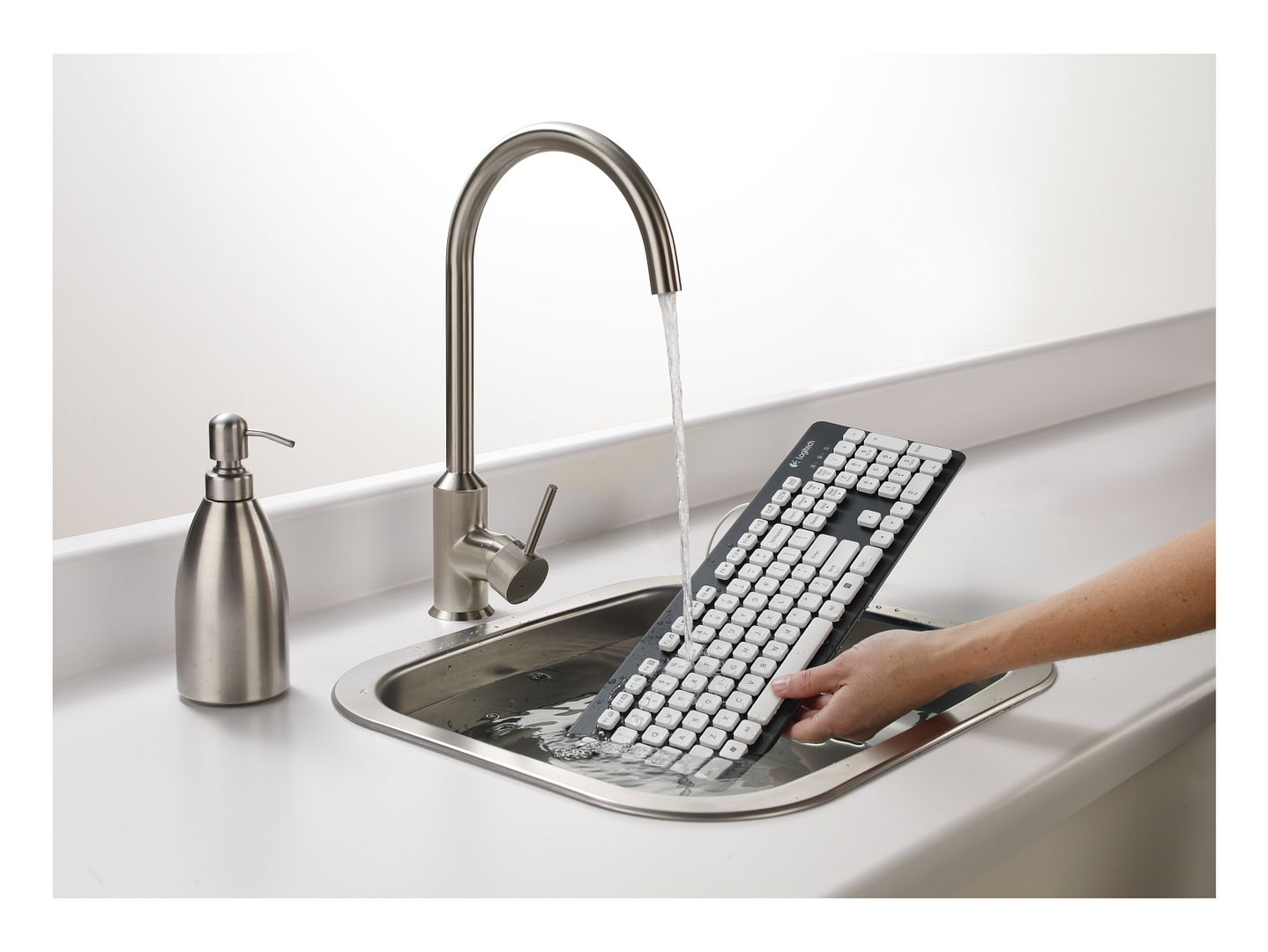 Being that I'm the creative type (read: messy), I have a tendency to be doing ten things at one time, and that includes eating and drinking and working on my computer. I'll be frank: I've grown a little weary of my fingers sticking to the keys. So imagine my delight when I heard about an actual washable computer keyboard.

Yes the Logitech Washable Keyboard K310 is actually washable. As in you can put it in the sink and run water over it. Is that perfect for someone like me or what? Huzzah!
I love this keyboard so much: it not only looks good, it feels good with
keys that are sturdy and comfy, and have laser printed lettering to
withstand wear and water. There's no software to install so you can
simply plug it in to a USB port and start typing. And should it need a
scrub? Submerge it in up to eleven inches of water (no dishwasher
though)–the drainage holes speed up the drying.
In case you're wondering, yes, I did test it out by eating watermelon then typing with sticky fingers and then washing it.
Cheers to Logitech for coming up with the "I wish I had thought of it" gadget of the year.
–Shari, our newest, greatest, Cool Mom Picks/ Cool Mom Tech contributor.
You can shop for the Washable Keyboard K310 and other cool computer accessories on the Logitech website.