When you look at this picture, do you see anything out of the ordinary? Sure, it's a minimalist design, but the beautiful table you see is actually a sophisticated speaker system.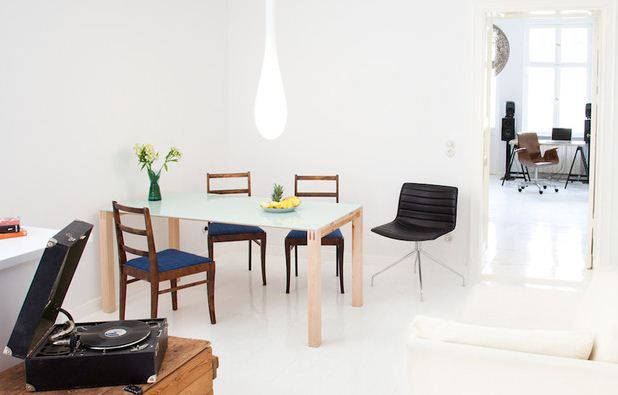 The
Kaikuuu01
was the brainchild of a design firm called Mela & Vanamo and really piques our geek for what the future of furniture design and technology will hold. Somehow, the architecture of the table and the quality of the materials used created a show-stopping (and eye-popping) piece that creates beautiful acoustic sound. The speaker seems to lie in that black strip beneath the glass top.
The table has an inconspicuous power cord built into it and can be used with any Apple Airplay-compatible device. That's what I call furniture 2.0. Now let's just hope it's impervious to cereal spills and spaghetti mishaps. Otherwise we parents will be waiting a very long time to own this one.
-Jeana