Now that November is well underway and the iPad mini is generally available, my Twitter feed has been increasingly populated with tweets about how cute it is, its speed, its handy size…It's an Apple product. You know the gist.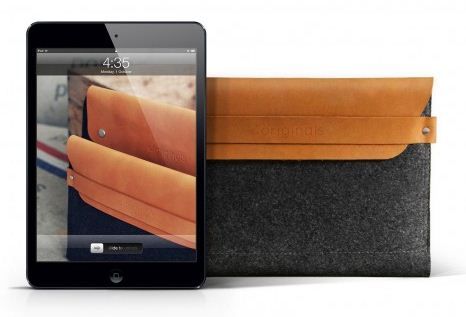 For the lucky few of you who have gotten your hands on this mini marvel, you knew it wouldn't be long before we came out with some smart looking options for protecting the newest addition to your tech arsenal. I've had fun seeing all the gorgeous cases out there and covet some of these more than the iPad mini itself. OK fine, I covet the iPad mini more, but it's pretty close.
Here are a handful of cases I'd love to wrap around around my own iPad mini–should I ever get one. (Hint.)
–Jeana
Swanky is just the word to describe cases from
Mujjo
, as Kristen so aptly described their
Macbook Air Sleeve
recently.
Swanky again sums up their beautifuly new iPad mini Sleeve,
made from wool felt and high quality leather. The water-repellant felt
and the vegetable-tanned leather give this case a luxurious and cozy
feel. You may enjoy looking at this more than the iPad. Almost. ($58, shipping
Nov. 30th)
This
Griffin case is as functional as it is fancy; the front cover flips open easily
and is padded with a soft microsuede lining. That's the fancy part. The
functional part is that you can flip the cover and lock it into place
to angle the iPad for working or watching. And I love the mustachioed
design which makes me smile every time I see it. ($44.99)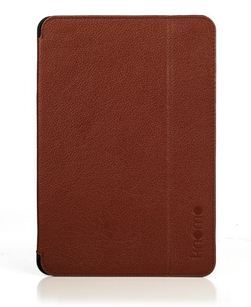 For those of you who think less is more, this case fits the bill perfectly. From the makers of one of our very favorite
stylish laptop cases
, the beautiful
leather front works like an Apple smart cover, with a magnetic
closure that wakes up your iPad upon opening. The case offers three different angles for propping it up and fits the iPad in snugly with a
form-fitting case. I love this cognac color, but there's a fun pink too. ($69,
shipping Nov. 21)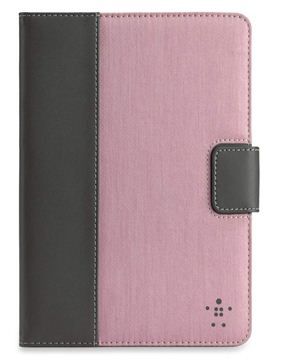 Belkin's cover offers all the features you'd look for in an iPad mini case–magnetic
closure, adjustable stand, cushy interior, but what I like the best
about this pick is the price. If you're looking for something to do the
job and protect your iPad with few frills but still some style, you can't
go wrong at $29.99.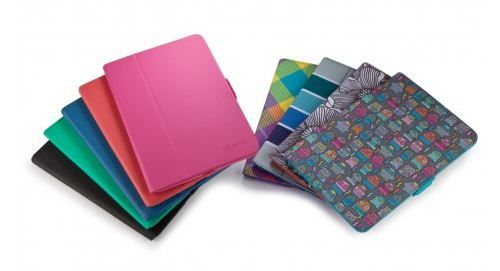 The
FitFolio fits securely around your iPad and offers, not three, but four
viewing angles to choose from, whether you're watching a video or getting some emails out. There's a snap clasp which gives you assurance that the iPad
isn't going anywhere, and for a rather reasonable price, you can choose from a
couple of pretty solids or fun patterns. Personally, I'm digging those colorful owls. ($34.95)