I'm already seeing commercials for holiday shopping which means that I should really start thinking about my gift list. (At least according to the marketers out there, ha). And here's when great shopping comparison sites come in handy.
I like the idea of a digital camera for one member of my family, but even from an initial search online, there are so many to choose from. I love this new site that makes narrowing it down way easier and more graphical than sorting through a bunch of stat-packed spreadsheets.

Sortable
provides pretty great advice on which camera is the best for my price range
and needs. Acting as a search engine for gadgets (they also search for
PCs, mobile phones, TVs and tablets) Sortable provides you with the
what, why and where throughout your purchasing process.
Now let's take cameras for example. You can designate the
obvious search criteria like type (DSLR, digicam, zoom) price, size and
resolution, but can drill down further with things like image stabilization, battery life, or release date if you want the newest model.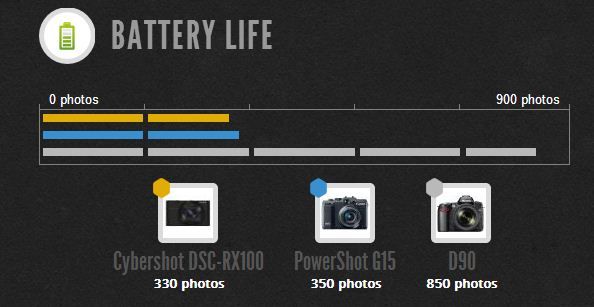 Based on
your preferences, it culls data for you and presents really thorough info about
the item, weaving in quotes and ratings from online reviews, which is
super helpful. There are also dozens of editor lists like the best Apple phones for under $700, or the best Android tablets.
Once
you've narrowed down your choices, I like the depth of the "Compare"
function a lot. It gives you a really detailed overview of how the products
are different, how they have rated in recent tests and what others have
said about it. And all of this information is presented in a really
easy-to-read graphical way.
There are other great shopping helper sites we've covered like
Decide.com
,
but Sortable seems to dig a little deeper in terms of the types of
criteria you can personally choose from. It's like having a personal shopper for the holidays. But I don't even have to get out of my sweats.
–Jeana