This was probably one of the biggest years for kids' gadgets, but we definitely had our top favorites, and ones that we'd want in our own kids' hands.
Kristen
Nabi 2
With so many kids' tablets on the markets, I'm going to have to pick the Nabi 2, which is the most versatile, well-designed one out there. I really like how it's made to last a kid through when they're not a little kid anymore. We parents can really appreciate that.
Boogie Board LCD writing tablet
My kids can't put down their new Boogie Board LCD writing tablets and quite frankly, I can't either. We've used them for everything from drawing games and tic-tac-toe to making chore lists and keeping track of homework.
Stars Wars for Kinect XBOX 360
We're all completely addicted to Star Wars for Kinect XBOX 360, which allows you to be a very active part of the iconic series. And like all the Kinect games we know and love, there's no sitting on the couch for this one. I haven't officially counted calories burned but I can say I've been left sore after playing. A very good kind of sore.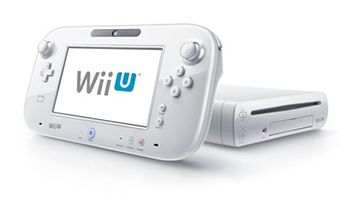 Liz:
Wii U
I'm beyond eager to see what happens with the Wii U and I predict it will be awesome. My favorite part isn't the added functionality it brings to the Wii system, but the fact that you can now zap your kids' games right onto the device so they can finish that Mario Kart game while you take the TV back.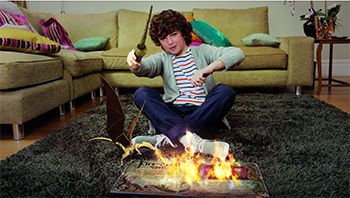 Wonderbook: Book of Spells for Playstation Move
This is easily the most immersive, most impressive examples of augmented reality gameplay I've ever seen. Pick up the Move controller and on screen, you look like you're holding Harry's wand, while your entire real life environment is turned into Harry's world. As you listen to your children casting spells and unlocking new ones, you can really hear that JK Rowling wrote this herself.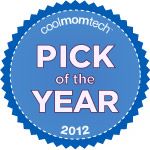 For more family games, visit our archives