We've come a long way from the days that our laptop cases came in black or uh…a different black. This year saw so many gorgeous laptop bags, camera bags, and other fun techcessories it was hard to narrow down to our very favorites. Hard but fun!
Kristen
Knomo Alice bag
I'm completely obsessed with this bag and quite frankly, I still can't believe it carries at laptop. I'd sooner carry this gorgeous number than any other designer bag, especially knowing my laptop will be safe and sound, along with all my other 4000 goodies.
For summertime, also look at the Knomo linen laptop bag which not only protects, it scores major compliments every day.
Juicy Couture USB bangle
I'm pretty sure I've never seen a flash drive like this amazing bangle which looks nothing like anything techy in the least. In fact, I'd probably wear it even if it wasn't holding all my photos and documents.
Liz
Ephiphanie Charlotte camera bag
I love everything from Epiphanie–as do so many women who are so happy to finally have gorgeous camera bags. I love their newest offering, the Charlotte cross-body bag in a swanky, on-trend metallic. Perfect for separating out your good SLR, lenses, and even a tablet all in protective style.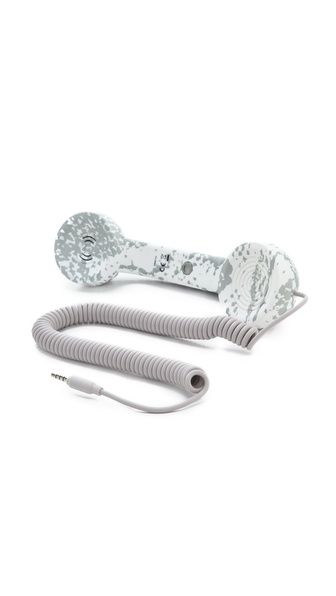 Rebecca Minkoff's Python POP phone
Not only are POP Headsets retro-chic, they can be easier than Bluetooth if you want to go hands-free at your desk. I totally dig Rebecca Minkoff's version in a pattern that makes me want to fly to Miami circa 1966 and start playing canasta with the girls.
Colorblock iPad cases by Bhodi
Since colorblocking shows no sign of going anywhere soon (and for that I'm happy), I love these bright, happy cases. Equally fashionable and functional = my kind of tech accessory.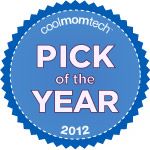 For more stylish tech accessories, visit our archives