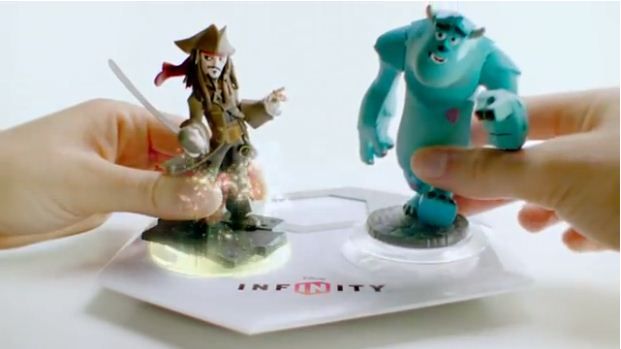 If you haven't already heard, Disney Infinity is launching this summer. No, it's not the next installment of Toy Story (to infinity and beyond!), but rather a completely new gaming platform that will use cool Disney figurines to launch their digital likenesses on screen. I'm totally getting the Lightning McQueen figurine.

Think about it: all your kids' favorite Disney and
Pixar characters will be available both as figurines and as games to
keep that Disney magic going well after the movies end. I can already
see the cash register receipt adding up with the new
Disney Infinity
.
Placing the figurine on the Infinity base launches the character onscreen and unlocks the games and activities
that come with it. (Skylanders, anyone?) There will be different "Play Sets" from movies
like Monsters, Inc. and The Incredibles that will offer puzzles,
battles and general gaming activities, but of course, with the
familiarity of Disney locations and characters. There's also going to be
a fun Sandbox option which will let kids mix and match characters and
create their own virtual worlds with their favorite heroes and
heroines.
The
Infinity Platform will launch with 40 collectible pieces that of course
your kid will want to collect. At least when they're available this summer. Until then, we'll just have to stick with the old fashioned stuff. You know, books and movies.
–Jeana

Disney Infinity is planned to launch in June and will be available for Nintendo Wii, Wii U, 3DS, PlayStation 3, Xbox 360, PC and mobile.