There are so many fun photo apps that we have covered on Cool Mom Tech–Afterglow, BeFunky and myMosaic, to name a few. But I've recently started playing around with another iOS photo app called Split Pic 2.0 that not only offers fun filters, but lets you magically clone your subjects as well.
Split Pic 2.0 for iOS lets you select a variety of framing patterns, and then take a series of successive photos for each segment in the mosaic. Everything is customizable and adjustable, so you can make spaces within your chosen frame larger or smaller. There's also a built-in timer that lets you take pictures of yourself to clone, which is helpful.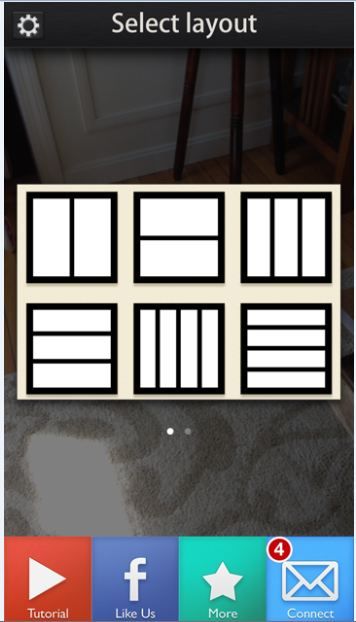 And it's not just cloning. You can blend faces together, re-arrange body parts using the different frame segments, and essentially create funhouse-style images instantly.
After taking the photos, have fun playing around with the fun photo filters and blending tools to make it as abstract or seamless as you choose. You can make the transitions within the frame either obvious or obscured, and when you're satisfied with your final masterpiece, you can then save it to your library. And of course, share across using Instagram, Facebook, Twitter, email or text.
You can test out the free version of Split Pic 2.0 to check out the concept, but paying the extra $1.99 for the app will get you lots more frame layouts, filters, and the best, no ads!
I sometimes wish there were a real way to clone myself, but until that technology comes to bear, I'll have to stick with multiple Jeanas just in pictures. –Jeana
The Split Pic 2.0 Pro photo cloning app for iOS is available on iTunes for $1.99.