Why give mom one camera for Mother's Day when she can have an entire wishlist's worth?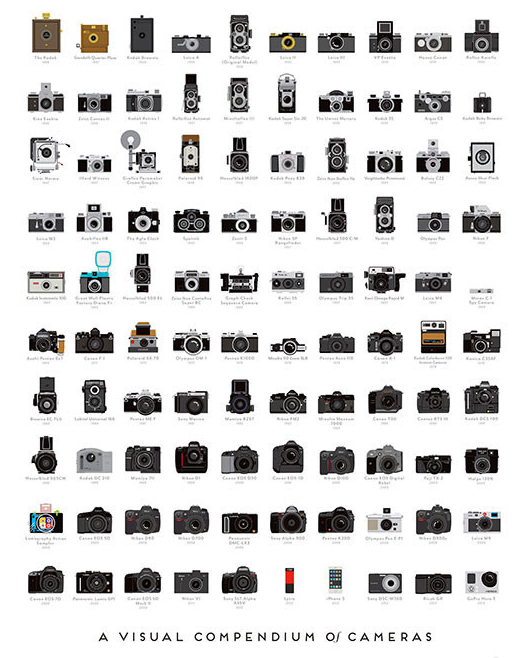 So it's not actual cameras (unless you're a zillionaire), but rather A Visual Compendium of Cameras poster, which is almost as cool. And less cluttery.
The poster features awesome illustrations of 100 landmark cameras from oldest to most current with both professional and consumer models. Each print will be signed by the artist and comes numbered (ooh, fancy), plus you can have it framed so it's ready to hang in a snap. Pun intended. –Kristen
You can purchase A Visual Compendium of Cameras poster on Pop Chart Lab. And check out this round-up of camera gifts for Mother's Day for more ideas.
[via swiss-miss]