I've decided to spend a little energy styling my home office this summer, and first up, putting my excellent friendship bracelet-making skills (ha) to good use by covering a few of those unsightly cords with this cool tutorial.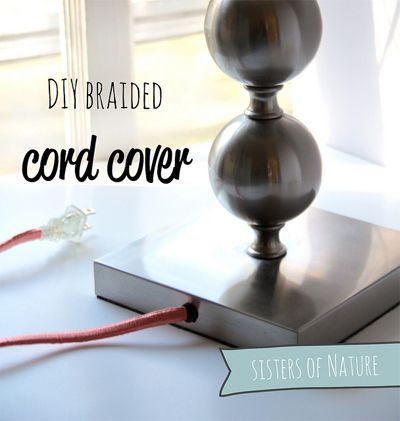 We've featured other DIY ways to save your frayed power cords, even ideas for how to use washi tape to decorate your cables, but I really love the way this DIY braided cord project looks in the end.
With just a few supplies you've probably got in your house already and a simple knotting technique you might have even learned as a kid, you can turn your boring old lamp and gadget cords into something pretty cool. Dare I say pretty? And if you've got older children, make this a rainy day project for their own room. Surely those lamp and charging dock and clock radio cords could use some craftifying. –Kristen
You can find the full DIY Braided Cord Cover tutorial on Fabric Paper Glue.
[via whoorl]