Nature and technology go together like toast and butter, especially when the combination yields beautiful covers for your smart phone, iPad, or Macbook Pro.
But trust us: this Toast is anything but plain.
Toast, Inc. is a Portland, Oregon company using 100% renewable energy to make cool, unusual covers for your gadgets. Whether you have an iPhone, a Samsung GalaxyS4, an Android, an iPad, an iPad Mini, or a Macbook Pro, they have lovely real wood covers to protect and enhance your favorite tech.
Each cover is a marvel of engineering that wraps your gadget in 100% real wood veneers with fun designs from their library–or a custom design of your own for a little more. There are four woods available with designs to suit every taste, and you can even customize your cover with text. I tried a Toast cover in Bamboo for my iPad mini, and I really love the look of the clean wood wrap-around. All the speakers, ports, and cameras have cut-outs, and the feel of the device is lovely.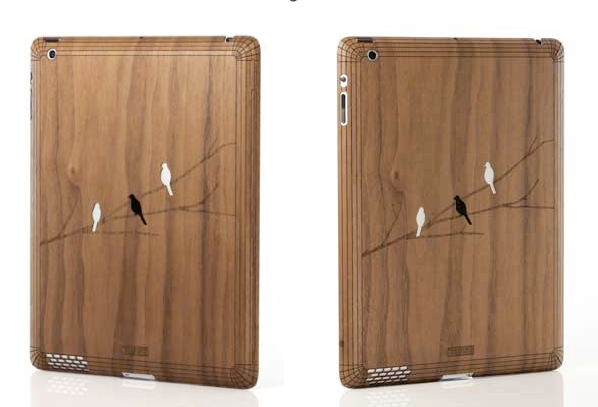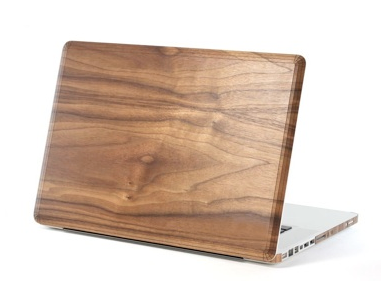 Keep in mind, you need to be super careful removing your Toast cover from the packaging, as it is a very thin, real wood veneer with sticky tape on the back. I accidentally tore a corner on mine before I understood how fragile it is, but once I stuck it back on, it's impossible to see my goof.
Although these covers provide some protection, they're not Otterboxes, so you wouldn't want to hand your iPad to a toddler over a marble floor (but when would do that, uh, ever?). Rather, Toast covers are the sort of thing you would pull out on a plane or at a business meeting and receive lots of oohs and ahs.
Just know that Toast covers are a one-time deal. Once you're ready to change it, you'll pop off the cover and toss it. So choose your Toast wisely. –Delilah
Find Toast covers at the Toast website. Shipping is free in the USA, and older iPad and iPad Mini designs are currently 50% off.