We always get excited when two of our favorite companies find each other, come together and work on an exclusive collaboration. It's kind of like fixing up your two good friends–only we have nothing to do with it. In this case, we're happy about the collaboration of Paperless Post and San Francisco design house Petit Collage, which means cuter online invitations for kids than you may have seen before.
You may know how much we love Paperless Post for posh but hassle-free online invitations, announcements, thank-you notes, and more. But as parents, we're really thrilled to see them widen their selection of online invitations for kids parties with so many cute designs.
Each invite can be customized online and sent via email or printed, packaged, and even mailed IRL style on your behalf. While plenty of cards at Paperless Post are free, you have to pay a teeny bit for Petit Collage, because–well, fancy.
Seriously, these are the evites that don't go unopened in your friends' inboxes. We actually see our RSVPs go up, which is a big deal in a day and age that people aren't always so good at basic party accepting etiquette.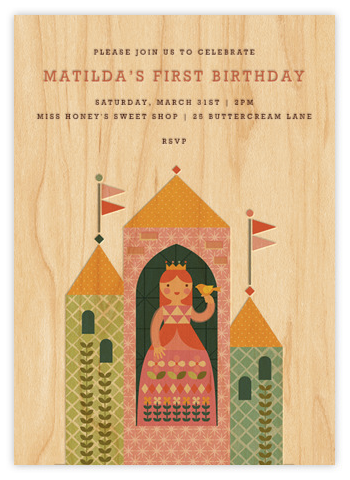 We adore the modern, rich designs–even the virtual envelopes are fancy. You can customize the text with tons of fonts and utter control of placement, and you can also add RSVP cards or other goodies during the design process.
And did we mention that you get twenty-five free Paperless Post coins when you sign up? Not a bad start to your party. –Delilah
Find the Petit Collage collection of online invitations at Paperless Post.