As an avid runner, I've got my fair share of fitness gadgets, many of which we've featured here on Cool Mom Tech. So I suppose it's no surprise that I'm fascinated by this new fitness tracker that actually attaches to a smart sock. Yes, a sock.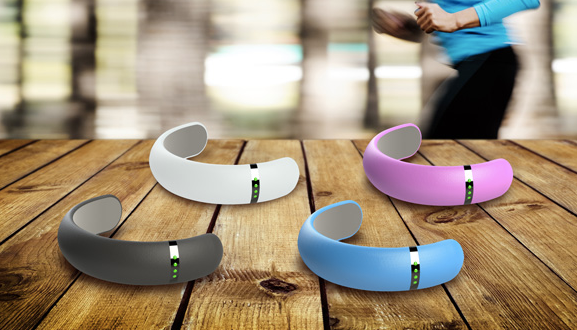 The Sensoria Smart Sock Fitness Tracker (phew, a mouthful!) is unlike any other fitness gadget I've seen. It involves a smart, washable sock, plus an anklet that magnetically snaps on the cuff of the sock, and then it all comes together with a mobile app for iPhone or Android that monitors and guides you with audio cues.
Going beyond the typical data you get from fitness trackers like how far and how fast you're going, the Sensoria actually tells you how well you're exercising, which then allows it to recommend specific workouts based on your abilities and your goals.
Of course, one of the challenges will be keeping track of the socks, for obvious reasons. And I'm curious about the comfort and appearance of the band itself. While I can see wearing it for workouts, if you're looking to track all your daily activity, you'll actually need to have it on all the time so pick a color you can live with.
Right now, it's got more than a month left on its Indiegogo campaign and not surprisingly, it's [edited to add} already past half of its ambitious funding goal. I'm looking forward to trying it out when it hits the market, because anything that helps make fitness easier and more specific to my lifestyle as a busy parent sounds fantastic. And anything to help me avoid injury? Yes please. -Kristen
You can learn more about the Sensoria Smart Sock Fitness Tracker on their Indiegogo page.