If you've got a kid going back to school with precious digital cargo, don't just dump it in a standard canvas backpack pocket and hope it makes it home alive. As part of our back to school tech guide, we've narrowed down 6 of the coolest, best-rated, protective laptop backpacks for all kinds of students, all kinds of situations and all kinds of style. Hope there's one that's perfect for you.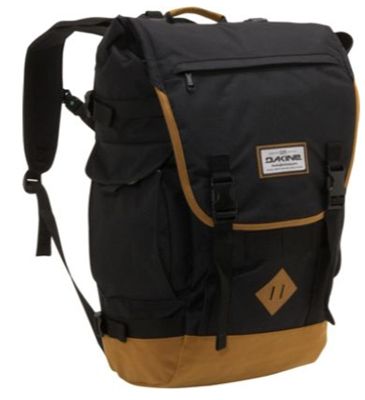 WHEN YOU HAVE LOTS TO CARRY: Dakine Vault Laptop Backpack
Ideal for 15″ laptops or tablets (though it claims to fit a 17″), the Vault looks smart with suede accents, but it's the interior that really makes it so. A padded laptop sleeve, fleece-lined phone pocket, and extra room for books and other essentials make it a good choice to send your tech-equipped kid off in style. With all his hardcover books too. ($56.99 on sale for a limited time, eBags)
FOR CHARGING ON THE GO: North Face Surge II Charge Backpack
For a sportier option, this amazing bag has all the durability you'd expect from North Face, and a neoprene tablet sleeve to protect your laptop. What's really special is that it comes with a rugged T1 power supply so you always have a charge handy. It should give you about 2.5 full battery charges for your device (we'd say more for a phone than a tablet) and can pop out as emergency power supply for any other pack too. Whoa. ($229 with free ship, The North Face)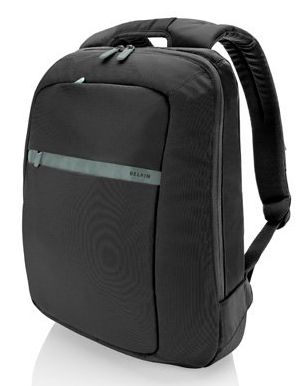 FOR A SLIM LINE BACKPACK: Belkin Core Laptop Backpack
We love the slim line of this pack for when you don't need to carry much more than your 15.6″ (or smaller) laptop and the necessary accessories. The padded shoulder straps are a nice touch and reviews are overwhelmingly positive. Plus, you can't beat the price. ($30.99, our affiliate Amazon)
FOR COMFY ALL-DAY WEAR: Victorinox Altmont 3.0 Deluxe Laptop Backpack 
This bag is a serious workhorse, with all the pockets you need for schoolwork, your laptop (up to 17″) and accessories, but without a lot of the bulk you tend to see in similar backpacks. Comes in three colors but the red is fabulous. And the adjustable sternum and waist straps mean you can haul it around all day–semester abroad perhaps? ($134.99, Amazon)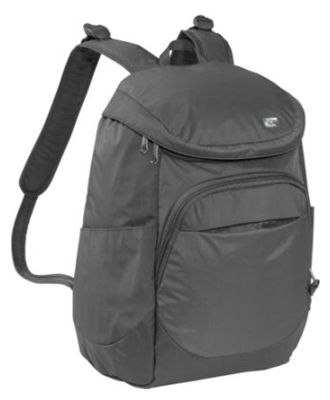 FOR SUPER SECURITY: Pacsafe Slingsafe 300 GII Anti-Theft Backpack
It may look like a basic water-resistant nylon bag, but this is a backpack that makes security a priority. The shoulder straps are lockable and slash-proof, and it has a zipper clip hook to secure the outer pocket to the bag. Plus it has an RDIF-blocking pocket, to deter data thieves with electronic readers. Take that, dirtbags. ($99.99, ebags)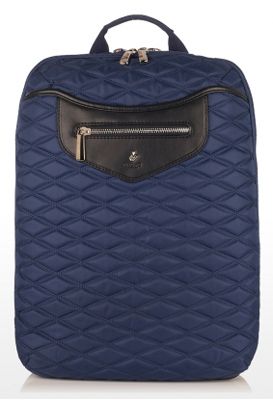 FOR STYLE AND SUBSTANCE: Montague laptop backpack
Our pick for a fashion forward student–or even you–is this brand new quilted backpack from one of our favorite laptop bag brands. It's a stunner in navy, but basic black rocks too.  ($159, Knomo)
For more great tech accessories, apps, and more, check out the rest of our Back to School Tech Guide 2013!
The best kids' laptops for school