There is definitely something to be said for retail therapy. In those few moments I have down time, I find myself perusing shopping sites on my iPad. Even if I'm not buying, it's fun to create a wishlist for myself of items I want to keep my eye on or ones that I just covet. And thanks to a new and improved app, the shopping process is all the more fun.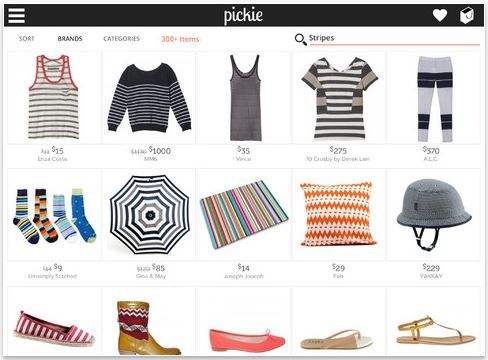 Pickie for iPad has gotten a complete overhaul and makes those online shopping sessions an interactive experience. When we last reviewed the Pickie website, it offered a companion iPad app with basic functionality. But version 2.0 is a whole new world. Here you create your own ideas catalog, complete with customized and curated wish lists, and the app responds dynamically as it learns your shopping tastes over time.
The more you use the app and inform it of your likes and dislikes, the more it learns your taste. The app then presents you with a daily magazine of sorts of products that it thinks you'll like. You can flip through your magazine to see if Pickie got it right and purchase directly from the app. It offers a unique way to browse and it feels like it's a catalogue that was custom-designed for you. And it was, essentially.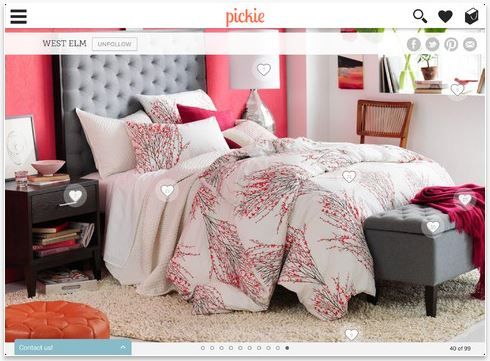 The magazine picks are curated from sites like West Elm, Sephora, Shop Bop, the GAP, Shopstyle and more, but also include choices from top bloggers in categories like fashion, cosmetics, and home d©cor to give you full ensembles and more comprehensive ideas of how to pair items.
The only danger using the app is how easy it is to buy things. Because Pickie stores your credit card information, you can literally buy anything and everything with a few taps on the iPad. Careful. –Jeana

The Pickie for iPad shopping app is available for free from iTunes.