I'm a project manager by trade, and my husband has a Master's degree in Logistics, so you'd think we'd have our acts together when it comes to our calendars, right? Unfortunately, we still miss dental appointments, forget who was going to take out the garbage, and bring home duplicate items from the grocery store. Please tell me we're not alone?
That's why I'm intrigued by a new app called Twyxt that's designed to help couples get stuff done, together.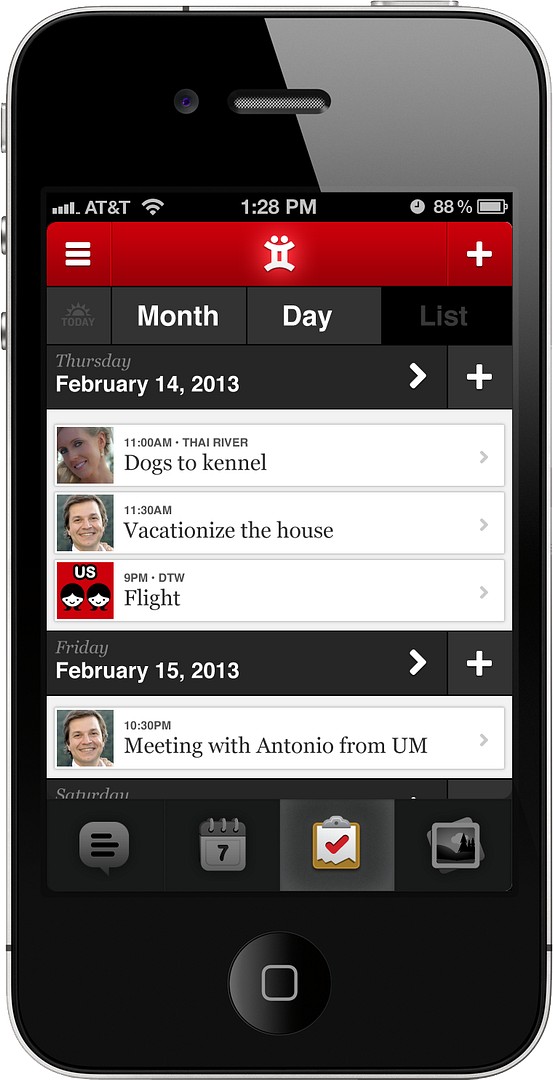 Available for both iOS and Android, the Twyxt app was designed as a way to capture memories between couples but honestly, that's probably not the reason you'll want to use it. At least not if you've been together more than 6 weeks.
What's smart is that Twyxt gives us one place to keep our texts, to-do lists, and upcoming activities and appointments. I like to think of it as a shortcut to our top priorities as a family. I like that our texts to each other are here in one place and don't get lost among all the others flying back and forth, and the shared calendar helps ensure we're both on top of the kids' schedules.
But I especially like the lists, which are great for both short- and long-term planning. Those one-off reminders, like "We should really paint the deck" or "We need to get the oil changed," can be documented and assigned. Which means they might actually get done before 2015.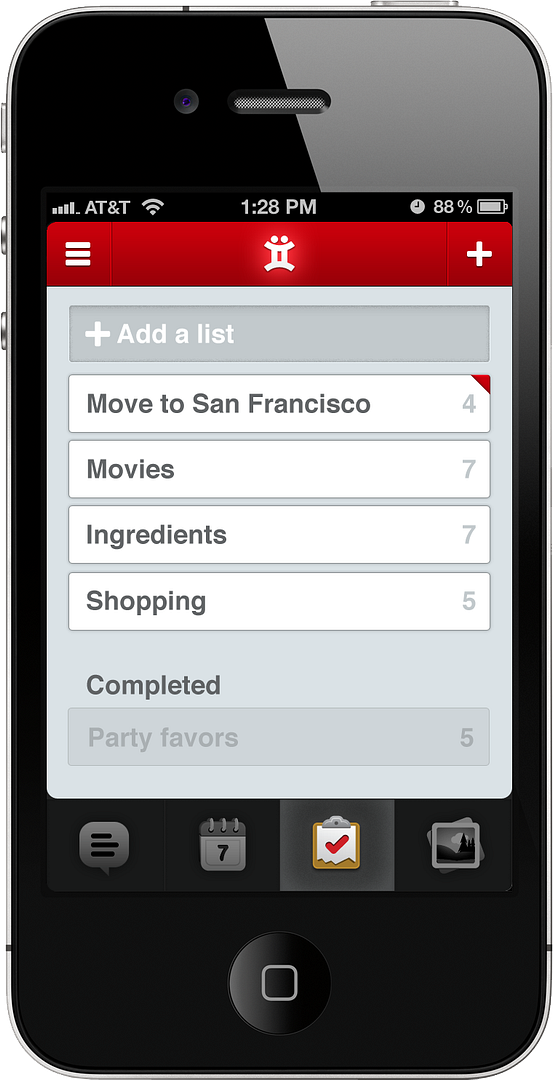 I do wish that Twyxt was able to sync events from Google calendar or iCal and fortunately, that feature is in the works. Twyxt also has some cutesie features that aren't for me, like virtual kisses and mood updates (uh, no) but hey, if that's your thing then have at it.
While the creators of Twyxt see their app as a fun way for a couple to document their story, I think that's incredibly narrow; it's Twyxt's smart handle on family logistics that sold me. Hey, after 16 years of marriage and three kids, the way to my heart is through a timely oil change. –Julie
Download Twyxt for free on for iOS on iTunes or for Android on Google Play