Editor's Note: Kindred Prints has changed focus from creating photo books to photo printing services for app developers.
Especially as the holidays approach, I find photo books make perfect gifts for so many people. But man, they're not always cheap. I'd love to get my pictures off my phone and send my parents a little book of the kids each month if I could, but at $20 or way more for a book, that would mean tightening my morning coffee budget—and that's not good for anybody.
So woo-hoo for Kindred Prints. They've simplified the photo book process and made it super affordable for those of you who send lots of them. For a $4.95/month membership fee, you can make as many little 6″ square photobooklets (think, size of a CD cover insert) as you want for just $5 each, tax included. Plus the first one is free. Although you can cancel the monthly fee at any time, if you don't want to commit, you can order a single book for $11.95. Convenient, but really the monthly option makes more sense if you're the type who has a whole bunch to make, like as a souvenir from a party or event, or a year-end holiday book for all your relatives.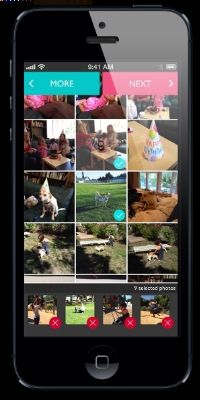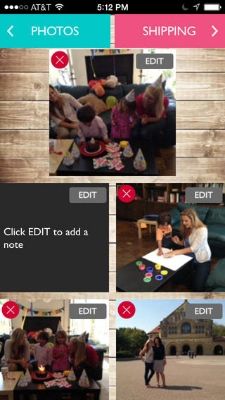 I do wish they had a variety of fonts and booklet sizes to choose from, but it's hard to beat the fact that you can literally create a book in under 60 seconds. On your phone. Plus Kindred Prints will ship the finished books to you or directly to your family or friends. For free. There's a whole bunch of stocking stuffers right there.

Start making your mini photobooks on your iOS device today with Kindred Prints.