My son has told me at least four times today exactly how many days away Christmas is. I think you could say the countdown is officially on. So, I'm going to set the default home screen on our kitchen computer to Google's Santa Tracker—a fun way for the kids (and, maybe the grownups?) to count down to the big day.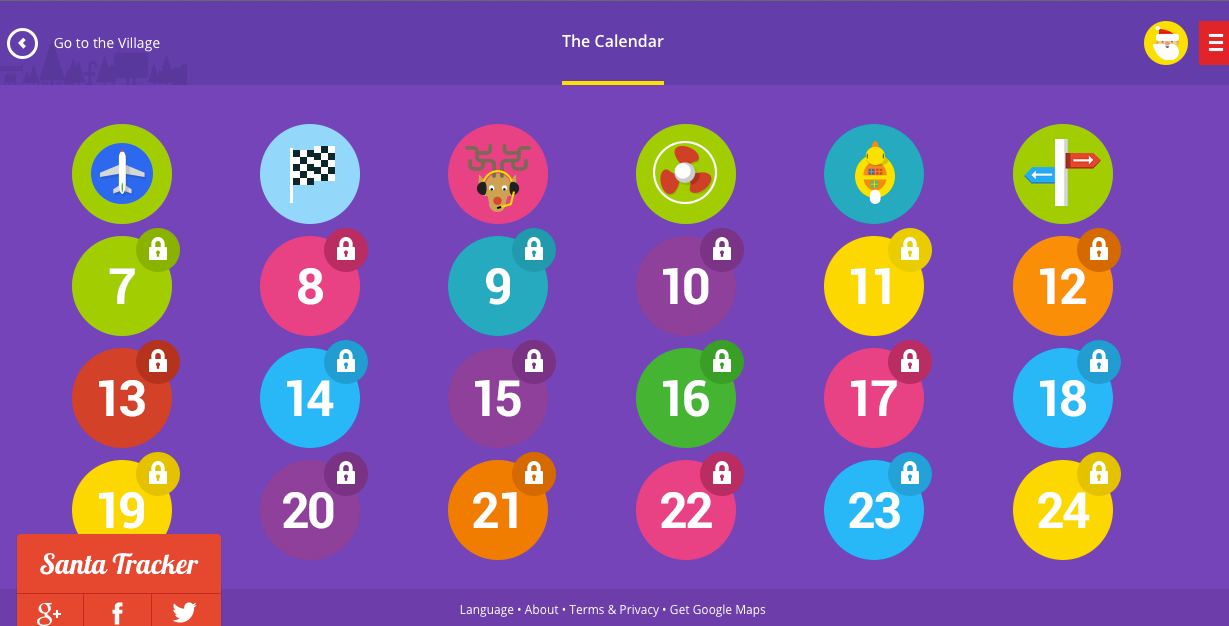 We always  love the little custom videos and games in the Google Doodles that Google releases from time to time, which are a fun surprise. Well, the Google Santa Tracker releases a similar new Christmasy game or video each day on their Santa Tracker calendar as we count down to Christmas—kind of like Google's (awesome) version of an advent calendar.
Each day your family can enjoy a fun game, where you have to do something like get the gifts from the sled on the shore to the boats traveling up the river, making sure to miss the icebergs. (Attention Frogger fans.) Or one where you have to direct the sled through the icy river, making sure to grab all the gifts as you go.
Log in today, and every day until Christmas. You can play past games as you go along and explore the village as you anticipate Christmas day.
Log on to Google's Santa Tracker for free family fun and games now through Christmas.